3rd Shift Maintenance Technician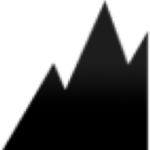 Black-Peak Inc.
We are seeking a 3rd shift Maintenance Technician for a full time position in the Seattle, WA area and offering a $7500 employee sign on bonus/ or relocation package.   This position is responsible for collaborating with production staff to enhance the reliability of production equipment, and completion of repair tasks in a manner that minimizes reactive downtime.
Maintenance Technician
Job ID:  MTK-WA
Location: Seattle, WA area
Compensation:  $30 up to $41/hour to start  + Overtime + Excellent Benefits & $7,500- sign on bonus / relocation
3rd Shift Position – rotating schedule (2 days on, 2 off, 3 on, 2 off, 2 on, 3 off – then repeat every other weekend 3 days off). This represents a schedule that repeats every 2 weeks.
Hours: 8:00pm to 8:00am
Responsibilities:
Effectively perform preventive maintenance tasks to enhance equipment reliability.
Troubleshoot and repair processing, packaging, and facility related equipment.
Collaborate with production personnel to identify causes of mechanical downtime.
Interpret mechanical blueprints, electrical schematic drawings, and PLC logic diagrams.
Perform metal fabrication tasks as necessary to complete repairs including cutting, welding and finishing.
Display an understanding of AC and DC motors, VFD drives, and the ability to safely troubleshoot circuits of varying voltage (110/120V, 220V, 480V).
Evaluate equipment condition and reacts appropriately with follow-up activities.
Identify opportunities for improvement in the production process and take action: document action and results.
Train operators and others in proper operation and maintenance of equipment.
Qualifications:
Minimum of 2 years' Electrical Troubleshooting Skills:  Motor Controls 120Volt – 480Volt
PLC & VFD Machine Controls troubleshooting experience are very important and required
Minimum of 2 years of Allen-Bradley PLC experience preferred / Ladder Logic experience –Troubleshoot failure modes
Experience with Servos, Discrete Controls troubleshooting preferred
Minimum of 2 years' Mechanical Troubleshooting Skills:  Belt & Roller Conveyors, Gearboxes, Blowers & Fans V-Belt Drives, Mechanical Drive Couplings, Air Cylinders.
Food Processing, Packaging, Facilities Maintenance experience
Minimum of 2 years of industrial manufacturing maintenance experience
Able to climb ladders and lift/push/pull using proper techniques up to 50 pounds frequently and up to 200 pounds occasionally
Ability to change work days/hours for occasional departmental vacation coverage.
Ability to work OT if needed
Use a PC for communication, parts research, and maintenance system purposes
Must be able to work 3rd shift – schedule details noted above