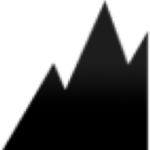 Black-Peak Inc.
Application Engineer – (one entry level & one Mid-level role)
Job ID:  AEE-NY
Location: Rochester NY area
Compensation:  $65K  +  Excellent employee benefits for Entry level Application Engineer role
** Also seeking Mid to SR level Application Engineer – $75K-$100K salary plus benefits
As an Application Engineer you will be provided with all the tools necessary to thrive in your career, while also best serving our customers across multiple markets providing reliable building automation and energy management solutions.
Responsibilities:
Leads or coordinates building automation systems project designs such as installation of BMS systems in a new facility; additions, expansions or extensions of existing building automation systems in collaboration with a project team, construction site operations and management.
Create Project Submittals using in-house suite of software tools.
Ensure quality projects are being built on time and within budget. Ensure scope changes are processed and incorporated into the current scope of work in a timely manner.
Manages conflict resolution with customers, vendors, trades or Partners.
Identifies and develops policies and procedures for continuous aggressive improvement.
Visits job sites or onsite offices, performs work inspections, checks job progress, and resolves project and contract issues
Qualifications:
Degree in Construction Sciences, Mechanical Engineering or similar engineering degree is required.
Experience with VISIO – REQUIRED
Excellent organizational skills.
Excellent written and verbal communication skills.
Excellent presentation skills
*** Mid-level and higher roles will require prior design experience with Building Automation and BMS systems
Benefits include:
PTO, Holidays, Healthcare, Dental, Company truck, company cell phone and 401k, etc.