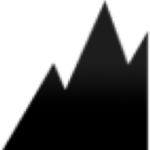 Black-Peak Inc.
AutoCAD Drafter
Job ID:    CAD-WY
Position Type:  3+ months contract- 1 month extensions – Long term employment (Travel & Lodging paid)
Location:   Casper, WY area
Pay: Competitive Pay- Based on experience
Description:
We are currently hiring for an AutoCAD Drafter with experience in Drafting for electrical, instrumentation and control panels in the Casper WY area.  This candidate must be able to work in a fast-paced environment and able to work onsite in Casper WY.
Roles and Responsibilities:
Provides drafting to create and/or modify engineering drawings through the utilization of AutoCAD for new projects, AutoCAD Electrical preferred.
Utilizes knowledge of oil/gas field equipment including but not limited to wellheads, separators, compressors, metering, tanks, pumps, oil, water, and gas piping, fuel gas systems, valves, automation, electrical and instrumentation to create AutoCAD diagrams
Provides drafting services including the hand sketching of location equipment & processes, and the creation and modification of P&IDs, Electrical Drawings, Site Security Drawings, Piping and Isometric Drawings.
Utilizes drafting standards to accurately and consistently reflect processes on engineering drawings.
Qualification and Education Requirements:
3+ years of experience with AutoCAD or AutoCAD Electrical
3+ years with electrical and control panel drafting
Experience with industrial electrical drafting including control panels, panel building and layouts, LACT units and instrumentation highly preferred
Qualified to work in the US / ability to take full time role, or minimum 3 months contract role in Casper WY.
The company offers: Hourly, Overtime, Travel, Lodging and meals per Diem.  Minimum 3 months contract, with 1 month extensions.  Possible long term employment as a full time employee.