Automation Construction Sales Associate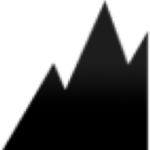 Black-Peak Inc.
Automation Construction Sales Associate
Job ID: SSC-PA
Location: Philadelphia, PA area
Salary:  $80K – $100K base salary with $200K+ overall target earnings  + full employee benefits
Field sales position emphasizing development of long term, sole source consultative sales relations with customers who have realistic high-volume potential. Works with all levels of customers, handling all pre-sale and post sales activities up to sign off of the sales re-estimate.  Provides company representation for initial sales opportunities and ongoing customer relations.  Obtains Sales Management approval for all quotation and contractual activities prior to their release.
Responsibilities:
Identify and develop long term, sole source consultative sales relations with End Users, Engineers and Contractors who have realistic high-volume potential.
Knowledgeable about products
Knowledgeable of & responsible for establishing or negotiating all contracts.  Understands differences between contract accepted by company and preferred AIA-A401 document.  Defines differences for management and obtains approval before accepting order.
Consistently meets annual sales volume and gross profit margin goals established by Sales Management.
Prepares high quality estimates using company approved estimating tool that meet the following minimum requirements:

Complies with Area/System cost reporting standards.
Includes a risk assessment concurrent with quotation and adjusts quotation accordingly.
Includes a complete scope of work concurrent with quotation.
Obtains review and approval of estimate by Sales Management prior to publishing quotation.

Co-ordinates with Operations and Project management to ensure that current company resources are adequate to meet contractually required schedules and commitments.
Meets with Operations for a comprehensive and timely turn-in meeting to review and hand off new projects. Ensures Operations and Project management is fully informed of all engineering and time critical issues including the following:

Rush or critical material orders required to meet project schedule.
Milestone dates or schedules for submittals, subcontractor on-site starts, installation schedules, start-up and commissioning, and final project completion.
Indicates subcontractor and owner preferences.
Identifies and ensures Operations understanding of contract obligations and negotiated deviations.
Identifies and ensures Operations understanding all areas of project risk.

Develops relationship with subcontractors for accurate estimating.
Personal appearance is professional and always meets company dress code.
Work area is clean, professional and presentable to visiting customers.
Is dependable and reliable, meets deadlines and is on time for appointments.
Qualifications
Strong track record of performance in building automation systems construction sales: minimum of 5 years.
Must be able to travel to client sites as needed: Mid NJ down to MD and DE and from Jersey shore to Harrisburg . (IRS mileage for prospect/client site travel given)
Bachelor's degree (B. A.) from four-year college or university; OR two to four years related experience and/or training; or equivalent combination of education and experience in (BAS / BMS) building automation systems, building control systems, DDC controls, HVAC, and construction projects.
Ability to grow revenue profitably.
Strong interpersonal skills, have clients like and trust you
Ability to respond to common inquiries or complaints from customers, regulatory agencies, or members of the business community.
Ability to effectively present information to potential clients, engineering firms and subcontractors.
Ability to add, subtract, multiply and divide in all units of measure, using whole numbers. Ability to work on a computer system, with a reasonable understanding of scientific and application software. Ability to apply concepts such as fractions, percentages, ratios, and proportions to practical situations.
Ability to solve practical problems and deal with a variety of concrete variables in situations where only limited standardization exists.
Ability to interpret a variety of instructions furnished in written, oral, diagram, or schedule form.