Automation Engineer / PLC Programmer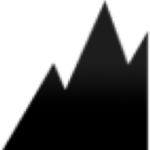 Black-Peak Inc.
Employment Options:
We have the capacity to hire several Automation Engineers at this time.  Opportunities exist for direct hire and also rotational contract employment.
Direct hire roles will offer hourly compensation, overtime and full company benefits.  A company truck, gas card, laptop and cell phone are also provided.
Any direct hire employees would need to relocate or already reside in the Carlsbad, NM  & Odessa, TX areas.  Overtime is available weekly. Paid drive time / Travel time.
Rotational contract employment is also available and will offer hourly compensation, overtime, but not include company benefits.   Automation Engineers could work 2 weeks (6 days a week) onsite in Carlsbad, NM  or  Odessa, TX areas, followed by 1 week off and a return trip home.  Company will also provide local housing while onsite, meals, along with a company truck, gas card, laptop and cell phone.  These contract positions will involve travel, shift rotation, and programmers will not necessarily have to relocate to  Texas or New Mexico.
Position details and Requirements are also listed herein.   Details follow.    If you are qualified and interested, please forward a Word copy of your resume to jim@black-peak.com with Subject code:  AER-NM
AUTOMATION ENGINEER  / PLC PROGRAMMER
Job ID:    AER-NM
Position Type:  Direct Hire or Long Term Contract positions
Location:   Carlsbad, NM  & Odessa, TX areas
Pay:  $45/hour up to $56/ hour + 1.5x Overtime  & expenses
Education:   AS degree or BS degree in Engineering preferred, not required
General Description: This position involves development, programming and field commissioning support of automation/process control systems in the oil and gas sector.    These systems are typically developed using Programmable Logic Controllers (PLC) and Human Machine Interfaces (HMI), networking and process instrumentation.   The position also involves telephone and field support of our customer's systems for the oil and gas industry.
The successful applicant will join a department staffed by talented and experienced personnel.  Work performed by this department ranges from control system design and development (usually performed in an office environment) to the final system startup.  System startup includes installation and checkout of the control system components and associated end devices.  System startup and other support/troubleshooting work is performed at the customer's field location (sometimes in harsh environments).  The successful applicant must be able to work as part of a team on larger projects and also work alone on smaller projects. Excellent inter-personal skills are required as we strive to develop strong and long lasting relationships with our customers.
The successful applicant will be required to provide On Call support for our customers (evenings/weekends/holidays), a company cell phone is provided.
Travel will be required as a part of system checkout and startup.  Travel will also be required to provide field support for our customers.  Travel is typically scheduled in advance but may be required at short notice.  Travel duration is typically less than a week but multiple week trips may occur. A company vehicle is provided when traveling.
Primary industry sectors served include: (Oil and Gas)
Requirements:
PLC programming expertise (especially Allen Bradley, RS-Logix 5000, RS-Logix 500, ControlLogix, SLC, MicroLogix) – REQUIRED
Strong computer skills and computer networking troubleshooting capabilities (software and hardware) REQUIRED
Experience with control systems Networking; Modbus, Controlnet, Devicenet, Fieldbus, Ethernet IP, IP addresses  – REQUIRED
Good HMI configuration with FactroyTalkView  ME/SE,  Wonderware or (Red Lion) or other HMI software package – REQUIRED
Microsoft Office – REQUIRED
Visual Basic or VB scripts- PREFERRED
Experience with process instrumentation (any specific Emerson instrumentation preferred); pressure/level/temperature transmitters, flow meters, gas detectors, etc.  – REQUIRED
Experience with ROC800, ROC800L series / ROC SCADA RTUs (remote operations controllers) is also highly desirable. – PREFERRED
Good experience with Telemetry / ABB radios or other remote telemetry technology – PREFERRED
The ability to research various other types of equipment and understand how to use it – REQUIRED
Experience with oil and gas, petrochem, chemical, fuels, refinery industry controls and automation is preferred – REQUIRED
A relatively clean driving record – REQUIRED
Please apply if qualified and interested.  Some training to be provided where necessary.  Compensation to be discussed.
*Phone interview, followed by onsite interview and skills test before hire.