Automation Integration Engineer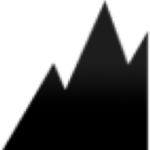 Black-Peak Inc.
AUTOMATION INTEGRATION ENGINEER
Job ID: BASM-NY
Position Type: Direct hire
Location: NY, NY area
Pay: $140k to $175k salary plus benefits and potential ESOP plan
JOB DESCRIPTION: AUTOMATION INTEGRATION ENGINEER
The company offers institutional customers a (ML) machine-learning, powered building intelligence solution to better understand, control, predict, and reduce operational expenditures through better work.
What's the problem? Operational management of large-scale facilities has been seriously neglected by technology and has forced facility managers to excessively rely on paper, spreadsheets, inflated headcounts, and external consultants. This approach is extremely chaotic and costly. Company provides a building intelligence software for large institutional facilities to understand and improve their operation…through better work.
Our SaaS offering leverages today's latest technology stacks and ML to drive analytics that provide real- time engineering and operations management support to customers such as hospitals, universities and large-scale commercial facilities. The modular suite of products empowers facility managers and their staff with automated intelligence to keep operations as lean as possible.
The company leadership has combined over 50-years of experience as trusted professional building automation engineers and facility management advisers which enables them to build this unique solution aimed at becoming the new strategic standard in how facilities intelligently manage their operations.
WHAT WE'RE LOOKING FOR
We're looking for that experienced building automation engineer that is tired with mundane integration work and is looking for bigger technical challenges to show case and expand their skill set. We're seeking a talented engineer who has proven experience integrating various building automation and technology solutions for large scale facilities to join our hungry and fast growing tech team. As an early stage tech company, we are looking for individuals to help expand our platform's ability to communicate with the automation, control and CMMS systems of our growing customer base. This role will focus on building new technology to talk to those systems so we can leverage more of our customers' data in providing actionable intelligence to run their operations smoother. The ideal candidate thrives at jumping into the unknown, innovating new ways to communicate with systems in ways no one has ever done before, and is yearning to spread their wings. This effort is no easy lift, but the right person will be undaunted because they are searching for this challenge. Here it is! A ground floor tech-startup position where you can make a difference: be a part of expanding our technology that is changing the facility management industry forever.
Building Automation & Control System Integration (75% of role)
 Research, specify, and support Company's in-house engineering so????ware development team to build and implement non-standard technology solutions to allow our building intelligence platform to communicate with existing customer software solutions
Database integrations (experience with 2 and 3 tier database architecture and SQL )
Protocol integrations (Modbus and Bacnet)
API integrations (REST API preferred)
Investigate effectiveness of utilizing third-party solutions as well as track competitive solutions.
Manage the development of each integration along with resources required, timeline and costs involved
Collaborate with product, design and tech departments to maintain high level of efficiency, quality and standards to ensure maximum reuse, flexibility and cost effectiveness of implementing the designs and programs
Deployment Project Manager (25% of role)
Manage and collaborate with sales, engineering and customer success for the efficient transition and on boarding of new customers
Manage the entire deployment process of Company products to new customers including customer coordination, IT integration, devas, training and hand off to Customer Success
Verify and provide quality assurance checkout of deployment for new customers
QUALIFICATIONS
BS/MS degree or equivalent work experience
Software application engineering and project management, including development, testing, deployment, fault diagnostic and maintenance of applications
BAS or SCADA systems Database integrations (experience with 2 and 3 tier database architecture and SQL )
Protocol integrations (Modbus and Bacnet)
API integrations (REST API preferred) to integrate with Enterprise systems, PLC's and Building Automation Systems
7+ years of experience with an exposure to wide range of requested responsibilities
Demonstrated knowledge of building automation controls database architecture, communication protocols, and integration development for middleware applications between enterprise software and building systems
Strong operating and management skills; equally comfortable being in the weeds and leading internal and external teams
Team player mentality (we're peers, no egos please)
An excellent communicator
YOU'LL BE GREAT FIT IF YOU ARE…
 A rapid learner with ability to work in fast paced, high growth environment
 Eager to play an impactful role and not afraid to fail
 Accountable
 A person who highly values working with people you like and respect