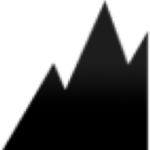 Black-Peak Inc.
AUTOMATION TECHNICIAN
Job ID:   ATO-OH
Shift:  (2) positions available
2nd shift  2:30pm – 11:00pm  Mon – Fri
3rd shift  10:30pm – 7:00am  Sun – Thurs.
Location:  Columbus, OH area
Pay:  Base salary $55k up to $70K (any OT paid at straight time rates)
Description:
We are currently seeking an Automation Technician to provide electrical and mechanical support for automated equipment in warehouses and distribution centers, using complex troubleshooting and problem solving with array of technical tools.  The role will involve troubleshooting, modification and maintenance for state of the art Warehouse Automation systems including; conveyors, automated pickers, palletizers, robotics, photo eye and vision systems.
Responsibilities:
Troubleshoot, repair + maintain onsite equipment including Warehouse Automation and material handling systems; conveyors, automated pickers, palletizers, robotics, photo eye and vision systems.
Complete automation systems maintenance activities of the automated equipment on site including, conveyors, cranes, shuttles, scale checks and carton opening system working with PLC programming and troubleshooting
Complete work assignments and the associated work orders as assigned.
Maintain the site spare parts inventory.
Ensures compliance with health and safety legislation at all times.
Support the automation to operate at its maximum efficiency
Qualifications & Requirements:
Previous experience in Automation and electro-mechanical troubleshooting, repair with warehouse automation, material handling systems, conveyor, robotics, AS/RS and shuttle experience.
PLC programming and troubleshooting (Allen Bradley, Siemens, Rockwell Automation, Beckhoff)
Profibus / Profinet experience
Experience working with Warehouse Management Systems (WMS) preferred.
Proficiency with Microsoft Excel, Word, and Outlook.
Excellent communication skills and customer focus.
Approximately 10% travel may be required.
Benefits include:   Health, Dental, Vision, paid time off, 401k + vacation time.