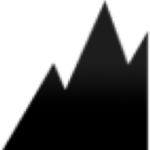 Black-Peak Inc.
Blow Mold Technician
Job ID:   BMT-NY
Location:  Milton, NY (Hudson Valley) area
Pay: $21 – $23/hr – union position + Overtime and full benefits
Shift:  (2nd shift)  1pm – 10pm  /  Mon thru Sat
Responsibilities:
Responsibility for the systematic problem solving/trouble shooting of  PET Blow Mold Assembly equipment using strong mechanical ability, effective communication skills as well as a demonstration of leadership skills.
Start-up and shutdown of Molding and assembly equipment in accordance with the Production Schedule.
Careful handling and attention to Molds and assembly equipment to provide consistent part and quality protection of all company assets.
Documents all Blow Mold set-up and supports recording of downtime.
Assure adherence to quality standards and specifications.
Maintain Production Goals for efficiency and scrap.
Prepares the molds and fixtures for storage after the completion of each Production run.
Notifies Production Manager and Maintenance Manager of downtime issues and advises of recurring problems in the Production area which adversely affect Productivity.
Tags all tools and fixtures according to the work order procedure
Troubleshoots process related issues while adhering to set-up documentation to maintain consistent quality and production requirements.
Identifies defects in Mold Equipment and Assembly.
Records any process changes that have been made during the shift
Ability to perform as an operator if so required as well as a material handler and Manufacturing back-up supervisor
Requirements:
2-4 years' experience working with Injection and Blow Mold equipment
Experience with Blow Molding Operation
Experience with periodic maintenance of Blow Molding machinery and equipment.
Able to do change overs
Solid mechanical troubleshooting and repair ability
Knowledge of Microsoft Office Software
No physical limitations – must be able to lift 50 lbs, climb ladders / stairs + work on your feet for long periods of time
Must be able to work a 2nd shift position and Saturdays
Benefits:
Company fully paid family health care and dental coverage, Paid Time off, holidays, etc.