Building Automation Programmer (BAS)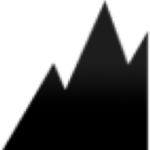 Black Peak Inc.
Building Automation Programmer (BAS)
Job ID:   BAS2-CA
Location:  Union City, CA area
Salary: $80,000 – $160,000  + full benefits
The Building Automation Programmer is a dynamic role where you will be developing the controls database, programming the logic, and verifying operation. This position is a mix of large project work and small urgent troubleshooting jobs.
Responsibilities:
Provide Automation programming for many diverse projects, Start-up and commissioning on site
Reviews and approves engineered control drawings for new projects
Verifies field installation by performing point to point checks with the support of service technicians
Respond promptly to trouble calls for our existing customer base
Use and develop with other team members the company standards and processes
Works with in-house engineering to review system performance and operation
Works with 3rd party commissioning agents to perform verification and functional performance testing
Participates and leads customer training on delivered systems
Develops user interface graphics and helps determine the user experience
Works with installation team to optimize system performance
Troubleshooting of IP based network systems
Knowledge of third-party integrations using BACnet, Modbus, and LON
Qualifications:
Minimum of 3 years' experience in programming building automation systems
BACnet, Lon, Niagara, Honeywell, Distech experience preferred
Working knowledge of mechanical systems
Ability to troubleshoot complex systems and determine mechanical vs control issues
Understanding of IP networks
Excellent communication skills
Read and understand blueprints
Mechanical engineering degree preferred but not required
Good communication skills
Attention to detail
Must be able to travel into the office and travel to project sites.
Benefits:
Health, Dental, 401K Plan, discretionary profit-sharing plan, eligibility for company vehicle or allowance, and Paid Time Off