Building Automation Project Enginer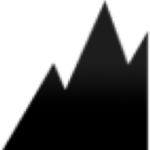 Black-Peak Inc.
Building Automation Project Engineer
Job ID: APE-PA
Location: Philadelphia, PA area
Salary:  $90K to $100k  base salary + incentives and full benefits
Description:
We are seeking an Building Automation Project Engineer to conduct analytical evaluations on contract documents to develop, design and produce engineering documents for specific projects and products with our Automation department.
Responsibilities:
Develop and maintain all require contracted engineering documents for assigned projects
Utilize company standard design and software
Prepare design drawings in a timely manner in accordance with company standards including, but not limited to:
Network schematics
System level designs
Point to point wiring terminations
Panel layouts
Bills of material
Point schedules
Trend and alarm schedules
Work with consultants and sales team to obtain drawing and submission approval. Reviews contract documents to determine necessary components.
Select best cost material for project construction. Accountable for sizing and suitability of material selected to meet specified performance and durability.
Develop point and sequence verification documents (MOPs) for field technician use with assistance of the Field Manager.
Prepare submissions for (BAS) Building Automation Systems graphics department in a timely manner.
Prepare final engineering database prior to field startup. Organizes function blocks, graphics, module drivers and associated software files to create EDB. Uses standard database wherever possible to reduce cost and increase performance.
Responsible for making and/or approving sequence of operations changes originating in the field and providing feedback on all changes.
Assist Project Managers in preparing timely material requisitions for purchasing.
Confer with sales and project management to coordinate current project design and change orders, clarify or resolve problems and develop revised designs
Assist in cataloguing new project related designs
Directs and coordinates manufacturing or building prototype products or systems
Analyzes test data and reports for field personnel to determine design functionality and performance specifications
Confers with engineering personnel to prepare design modifications as required
Effectively uses computer assisted engineering and design software and equipment to formulate and test designs.
Qualifications:
Associate Degree or equivalent from two-year college or technical school
4 years related experience and/or training
Experienced with Tridium, Alerton, JCI, Siemens, Honeywell, ALC, Schneider BAS software and design tools
Motivated to maximize time to utilization focused on labor charged to operations projects.
Ability to read and interpret documents such as safety rules, operating and maintenance instructions, and procedure manuals.
Ability to write routine reports and correspondence.
Ability to speak effectively before groups of customers and colleagues.
Ability to work with mathematical concepts such as probability and statistical inference, fundamentals of plane and solid geometry and trigonometry.
Ability to apply concepts such as fractions, percentages, ratios and proportions to practical situations
Ability to solve practical problems and deal with a variety of concrete variables in situations where only limited standardization exists.
Ability to interpret a variety of instructions furnished in written, oral, diagram and schedule form