Building Automation Sales VP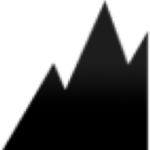 Black-Peak Inc.
Building Automation Sales VP
Job ID: AVP-PA
Location: Philadelphia, PA area
Salary:  $150K base salary and up to $250K+ annual compensation on Target Earnings + great benefits
Description:
We are seeking an Building Automation Sales Vice President who will be a hands-on sales manager to help develop a new building automation systems construction business and manages a sales team consisting of construction and service for building automation systems sales engineers. A qualified candidate can lead by example with a personal construction sales experience as well as training, developing and assisting your construction and service sales engineers to achieve and exceed their sales goals.
Responsibilities:
Development and implementation of strategic sales plans to achieve corporate goals.
Responsible for reaching and exceeding sales goals and objectives.
Directs product simplification and standardization to eliminate unprofitable items for the sales line.
Studies and analyzes the market to determine competitive position.
Delivers sales presentations to key clients in coordination with the sales representatives.
Meets with key clients to maintain relationships and to negotiate and close deals.
Coordinates liaison between sales department and other sales related units.
Assists other departments within the organization to prepare manuals, technical publications, and designs according to customer specifications.
Prepares weekly sales report showing sales volume, potential sales, and areas of proposed client base expansion.
Monitors and evaluates the activities and products of the competition.
Coordinates the Sales turnover meetings with the Engineering department.
Develops individual strategies on a project by project basis.
Evaluates the scope review and determines the marketability of new product offerings.
Prepares correspondence, estimates, and follow up letters to be sent to customers.
Develops customer scope letters and proposals.
Responsible for training and development program for sales associates.
Qualifications:
Minimum 5 years (BAS) building automation systems construction sales
A strong track record of performance in (BAS) Building Automation Systems sales
Strong experience with building control systems with any; Siemens, Johnson Controls, Honeywell, Tridium, Alerton, Automated Logic, Schneider Electric or Carrier Comfort systems.
Must be able to write Control Strategies to help create successful project bids
Experience leading a sales team or you are ready to move up from being a high performance sales person into a management role
A. from four-year college or university; or two to four years related experience and/or training; or equivalent combination of education and experience in; (BAS) building automation, building control systems, HVAC, and building controls construction projects.
Ability to work with mathematical concepts such as probability and statistical inference, and fundamentals of plane and solid geometry and trigonometry.
Ability to train and coach sales staff to grow their results.
Ability to grow revenue profitably for the Automation/Smart buildings business unit
Ability to study the market for needs so as to widen our product offering to meet those needs
Ability to read, analyze, and interpret common scientific and technical journals, financial reports, and legal documents