Building Automation Technician / Controls Technician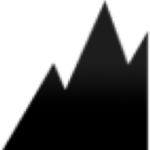 Black-Peak Inc.
Building Automation Technician  / Controls Technician
Job ID:  BATS-NH
Location: Concord NH area or West Lebanon area– will consider relocation for a qualified candidate
Compensation:  $35 up to $48/hour plus Overtime rates and great employee benefits
This position is field based, responsible for installation, maintenance, service calls and troubleshooting of building automaton systems / DDC controls and hardware.   A qualified candidate can demonstrate an aptitude for problem solving, time management and balancing completing priorities while on-site and keeping client satisfaction / business in mind.  You would be effective at communication with our customers and systematic in your approach to technical resolution for new existing installations. You should demonstrate an in-depth understating of HVAC, building automation, DDC controls, energy management, network communications as well as the ability to reads and understand mechanical and electrical design documents.
Responsibilities:
Safely preform scheduled preventative maintenance routines
Complete commission and startup to ensure proper operations
Service calls to Diagnose, troubleshoot ad repair wiring , hardware and software
Diagnose communication problems
Create, load, test and tune system databases
Install, replace and recommission control systems devices, equipment and software
Coordinate with subcontractors
Provide on-site training to clients
Create and maintain test records and as-built documentation
Qualifications:
In-Depth knowledge or the desire to learn troubleshooting any DDC control systems: Honeywell, Johnson Controls, Siemens, Alerton, KMC, Schneider I/A series, Schneider Ecostruxure, Tridium Niagara, Tridium  AX, Tridium N4, Metasys FX  or KMC (BAS/ DDC programming from scratch not required) We will consider HVAC Service Technicians open to learn BAS control systems
Equipment operations and maintenance experience
Network experience: Bacnet, Lonworks, Modbus and Lontalk
Building Automation Systems experience in any: JCI, Honeywell, Siemens, Automated Logic, Distech, Carrier & Alerton
Customer system testing experience
Basis PC and software literacy
Troubleshooting communication experience
Troubleshooting or changing out HVAC related BAS hardware
Excellent communication skills – verbal and written
Effective report writing skills
Must be able to work in a field-based position (not an office position)
Must have a clean valid driver's license
Must be able to pass pre-employment screenings
Benefits include; Healthcare, Dental,  ESOP, company truck, company cell phone and 401k available.