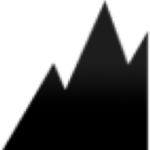 Black-Peak Inc.
Building Engineer(s)
Job ID:  BE-PA
Locations + pay:
(1) position in Berwyn, PA – pay up to $34 hour
(1) position in Media, PA  –  pay up to $32 hour
(1) position in Bala Cynwyd PA – pay up to $31 hour
(2) positions in Conshohocken, PA  –  pay up to $35 hour
Summary:
The Building Engineer is responsible for providing facilities and property maintenance including: coordination, management and physical activity associated with the operation and maintenance of various building systems and building maintenance initiatives. The Building Engineer works closely with property managers to establish and maintain effective operating procedures.
Responsibilities:
Oversees building maintenance projects.
Oversees and monitors the operation and makes adjustments of all mechanical systems including but not limited to refrigeration, heat exchangers, HVAC, electrical, emergency backup systems and hot water systems.
Monitors operation and adjusts, and maintains refrigeration, chilled water, and air conditioning equipment, boilers, and ventilating and hot water heaters, pumps, valves, piping, and filters, other mechanical and electrical equipment, record readings and makes adjustments where necessary to assure proper operation of equipment.
Performs preventative maintenance on all base building and critical system equipment, which includes but not limited to, assembling all tools, supplies and instruments necessary to complete the job, performs work with a minimum amount of disruption, conducts immediate clean-up of work area, completes the preventative task sheet, returns tools to workshop and unused supplies to store room, reports any impending supply or material shortages and any equipment problems.
Installs and repairs plumbing, piping, tubing, wire singles and three phase motors, run conduit, pull wiring to machinery, motors, operating parts, etc.
Installs and rebuilds pumps and motors, installs and rebuilds air compressors and heat exchangers, replaces seals on pumps, installs and repairs piping, valves, filters, hot water systems, and associated controls
Installs, repairs, and maintains electrical controls, switching and motor controls.
Maintains building grounds and tenant suites, which may include tasks such as painting, changing light bulbs, replacing blinds and trash removal
Responds to emergency and non-emergency calls, texts and emails as needed.
Qualifications:
5 years of experience as a Building Engineer/  maintenance experience and expertise with Commercial HVAC
Must be EPA universal certified
HVAC Certification strongly preferred
Valid / Clean state driver's license
May be required to obtain Low-Pressure Black Seal license
Travel and overtime required
Capable of performing physical activities that require considerable use of arms, legs, moving whole body such as climbing, lifting,
balancing, walking, stooping, and handling of materials.
Good written and verbal communicator who works well and is at ease under pressure and with a diverse population.
Demonstrated ability to determine needs, distinguish between emergency and non-emergency situations and attain results.
Good customer service skills and problem