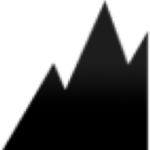 Black-Peak Inc.
CNC Machinist – Mill
Job ID:  CNC-MA
Location:  Leominster, MA area
Pay:  $24-30/hr
Summary:
Complete all set-ups and operate various pieces of equipment to meet production requirements. Operate computer numerical control machines to fabricate parts. Read and write G-Code programming for parts. Loads parts in machine, cycles machine, detects malfunctions in machine operations such as worn or damaged cutting tools.
Responsibilities:
Produce high quality consistent parts utilizing raw material
Read and write G code programming for parts
Read and interpret client blueprints
Do complex set – up of CNC equipment in a timely and efficient manner to prepare for production.
Perform typical machine shop state-of-the-art equipment including, high-speed milling (3-5 axis) machines and live/tool lathes
Must be able to perform the following tasks: milling, turning, drilling, tapping, de-burring, sawing and sanding.
Qualifications:
Minimum 3 years of related experience as a CNC Machinist working in a mill setting
Ability to program in G- code
Able to handle fast paced environment with tight turnaround times
Must be able to work in warm conditions, with moderate noise levels and the possibility of a mild smell of plastic  – no physical limitations
Must be able to read and interpret drawings, follow routers, use simple math to perform basic calculations, and use basic hand held measuring tools.