Commercial Plumbing Estimator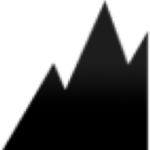 Black-Peak Inc.
Commercial Plumbing Estimator
Job ID:   PEC-OK
Location:  Tulsa, OK area
Compensation:  $30 – $36/hr + excellent employee benefits
Create accurate pricing for commercial and industrial plumbing work and manage the project to a successful completion. Be well versed in plumbing systems, installation and Codes is essential.  Estimating requires attention to detail, making accurate detailed material take-offs and applying proper labor quantities with the project bid documents, site conditions, phasing, scheduling, etc. to assemble accurate pricing. Project Management entails properly managing the project through collaborative interaction with all parties involved in the project.
Responsibilities:
Utilize company estimating procedures and information
Review bid documents and construction sites
Make detailed material take-offs
Accurately apply labor to the bid pricing
Review and manage vendor and subcontractor bids including scope
Coordinate with other in-house people involved in the bid process
Make bid quotation to conform with bid requirements
Document bids, correspondence and project management including issues and resolutions
Resolve pricing and installation issues with upstream and downstream entities
Define, price and track project revisions
Distribute construction documents to installers
Provide project input and goals to our installers
Be observant and proactive to maintain uninterrupted schedules
Cultivate relationships with Owners, Contractors, vendors and Subcontractors
Confirm project installation is timely and
Order materials and equipment and provide input for Subcontracts
Review project cost on a regular basis and determine reason(s) for deviation from estimate
Keep material pricing up to date and use reasonable price escalation in bids as appropriate
Flexible to meet work requirements and deadlines
Manage and encourage installer skill improvement and productivity and methods
Promote worker safety
Qualifications:
Four years' experience working as a Commercial Plumbing Estimator
Have a thorough understanding of the commercial plumbing systems, installation and Codes
Experience with Timberline estimating software is a plus
Oklahoma Plumbing Contractor or Journeyman license is a plus
Commercial HVAC and piping experience is a plus
Self-motivated and diligent
Dependable
Organized + detailed oriented – able to multitask
Excellent communication skills
Meet deadlines
Proficient with Microsoft Office, especially Excel and Word
Valid driver's license
Benefits:
Company paid Medical and Dental Insurance
Simple IRA with Company contribution
Paid Holidays
Paid Vacation