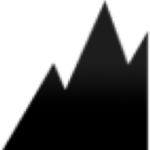 Black-Peak Inc.
Control Systems Engineer
Job ID:   CSE-IA
Location:  Mason City, IA  area
Pay: $120,000 + 10 % to 20% annual bonus.  Also great employee benefits package.
Responsibilities:
Guide electricians and trades, helpers, in the repair, maintenance, and installation of the electrical and control system including daily process problem-solving and
measurement activities that enable continuous plant operations.
Ensure the operational viability of the plant by evaluating and maintaining the proper functioning of all electrical and control systems.
Participate in the preparations of pre-feasibility studies and proposal of various technical solutions with their related investment and operational costs (IRR, NPV, EVA) for projects that are identified in the capital plan to enhance operational efficiency.
Organize and implement investment projects to meet plant goals.  Design and implement automation engineering projects to meet specifically to plant needs in a quality, timely and cost-effective manner.
Execution of these specific duties will be achieved through the following:
Coordinates with the Maintenance Planner by communicating anticipated jobs and outages.  Provides input when stores stocks need to be increased or altered, for upcoming jobs to maintain maintenance schedules
With the Maintenance Planner develops work schedules, equipment usage schedules, the priority of automation expenditures, and procedures for equipment and appliance maintenance to meet overall plant goals.
Maintains proper documentation of automation systems and keeps files up to date including PI&D drawings, block diagrams, ladder logic, database management, etc.
Review the design of automation installations for feasibility and planning and be responsible for ongoing maintenance to ensure the proper functioning of plant equipment/systems
Review and recommend the selection of process instrumentation and automation equipment as well as specify and select control equipment to maximize automation efforts
Elaborate or review the bid documents and the technical specifications to ensure that all commercial and technical components for the scope are.
Coordinate plant projects and shutdowns with overall large capital projects according to plant guidelines.
Coordinate and implement all process control system upgrades and changes in alignment with plant and project objectives to meet productivity goals
Develop process control system design packages in line with project or plant specifications
Participate in equipment and system analysis to identify areas for cost reductions
Participate in training and development of operations and maintenance personnel to ensure the necessary knowledge and skill sets are available to perform electrical and automation tasks
Support and consult plant management in the field of automation engineering for optimization of a plant operation, responsibility for keeping records, updated technical documentation, and drawings created by CAD systems.
Ensure overall Department safety performance.
Ensure the application of the plant's rules of conduct and health & safety protocols during maintenance procedures to minimize injuries and lost time incidents.  Bring violations to the attention of the appropriate management for resolution.
Troubleshoot and diagnose plant system problems to minimize disruption to plant operations
Provide ongoing automation support to the plant for all shifts by participating in the plant's on-call program.  This includes evaluating and determining the course of action for automation incidents after hours and on weekends while on call and may require on-site supervision of the resolution to maintain operational efficiency
Implementation of the overall Electrical, Instrument, and Process Control Concepts for all plant projects by project specifications to ensure timely, quality, and cost-effective completion of project goals
Qualifications:
Bachelor's degree in Engineering is required
Minimum 5 years of professional experience in the field of electrical or systems engineering and project management
Minimum 2 years of experience in providing support for heavy manufacturing, cement manufacturing preferred
5 years of experience in programming, instrumentation, power systems, and troubleshooting controls
Familiarity with Microsoft Office products including MS Excel, Word, Access, and Project
Fluent with NEC, NFPA, ISA, etc.
Understanding of the justification process for projects including EVA, IRR, NPV
Understanding of contractual matters (negotiation and legal aspects)
Good investment market pricing knowledge and cost awareness
Demonstrated experience in leadership and project management, problem-solving and creativity, strategic thinking, and decision making
Working knowledge of database management for large control systems, communication networking systems, control software programming, alarm system management, and graphic development
Good knowledge of CAD software (design of system installations)
Familiar with PLC/DCS and HMI architecture, (Siemens S7 , Simatic 7 , PCS7 , Win CC software and hardware preferred)
Willingness to travel within local region
Ability to perform tasks that include walking, climbing equipment, working within confined space, and occasionally lifting to 50 lbs.
Must be able to work in a manufacturing environment (indoor / outdoor) with moving mechanical equipment, inclement weather, heat, humidity, elevated noise levels, and dusty conditions.