Control Systems & Reliability Business Unit Leader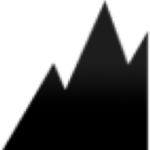 Black-Peak Inc.
Control Systems & Reliability Business Unit Leader
Job ID: RUL-IA
Position Type: Direct Hire
Location: Des Moines IA area
Compensation: $109k up to $164k base salary, + 25% annual bonus target plus company benefits
Education: Bachelor's degree in Engineering preferred.
Details / Job Description:
Responsible for the Control Systems & Reliability Business Unit. This position is responsible for all facets of our Control Systems & Reliability Business Unit. Accountabilities include: strategy development and implementation, developing the ability of our organization to deliver engineering services and make this capability a recognizable value to our customers, product and service sales and liaison to the Automation & Control Systems business unit. The focus should be on helping the customer meet their objective and on total service engagement profitability which includes both service and product revenue.
Responsibilities:
Developing and implementing the strategy for the Controls & Automation Systems and Reliability Business Unit.
Solutions Architect: Work with customers in developing a solution to meet their requirements. This aspect of the position involves understanding the customer objectives and how we can assist in meeting those objectives. There is a heavy focus on understanding the customer process.
Project Development: Involves scoping the project opportunity for the Project Management personnel reporting to this role to execute. This position will be heavily involved in the pursuit and scoping phase of a project and will stay in touch with the project during execution to insure that the customer objectives are being met.
Day-to-Day Services: Work with the Controls & Automation Systems Service Coordinator to manage our day-to-day systems field service call-out business.
Control System Maintenance Contracts: Develop, implement and manage a program for managing customer control system assets.
Staff Augmentation: Increase the utilization of personnel as full-time (temporary or permanent) resources housed at customer sites.
Product and Service Sales: Owns the goals for product and service sales. This involves management of the sale funnel from top to bottom. This position owns pricing for products and services related to this business unit.
Developing and Implementing New Product/Service Offerings: Play a critical role in the development of new product/service offerings.
Controls & Automation Systems Business Unit Liaison: Responsible for communication and reporting to the PS&S division. This includes conducting Business Reviews and handling forecasting requirements.
It is critical for our long-term success that we differentiate our services through the utilization of new technologies. The position is responsible for supporting the introduction of new technologies and ensuring that they become "standard practice" when we execute services.
Qualifications:
Bachelor's degree in Engineering preferred.
Project execution and management experience in the process industries
Specific Controls & Automation Systems knowledge for Process Controls & Industrial Automation industries
DCS – Distributed Controls Systems experience
Experience with Sales, Marketing, Engineering, Project Management knowledge of control systems and their use in process facilities in order to communicate effectively with potential and existing customers
Management of personnel and ability to coordinate efforts of a team (direct reports and 3rd parties).
Ability to balance customer satisfaction with project profitability.
Excellent oral and written communication skills