Electrical Engineer, P.E.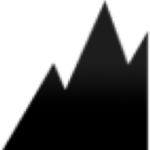 Black-Peak Inc.
Electrical Engineer P.E.
Job ID: EEPE-CA
Location: Fresno, CA area
Salary:  $100 up to $140k salary + full benefits and matching 401k plan (Company willing to pay relocation expenses)
Description:
We are seeking an Electrical Engineer P.E. with commercial experience and working knowledge of electrical utilities for hospital, educational, multi-family design, wastewater treatment, educational fire alarm engineering.
Qualifications:
Minimum of 5 years' experience (10 years a plus) with in-depth knowledge and understanding of electrical engineering design, analyses and current industry practices.
5 – 10 years in Electrical Engineering for MEP in commercial, hospital, educational or municipal projects.
Must have Professional Electrical Engineering license in California.
Must have knowledge working with hospital, educational, multi-family and hospitality design.
Able to perform lighting design and engineering for compliance to California energy codes
Able to perform field visits for the purposes of gathering information to incorporate within the project plans
The ability to communicate effectively both orally and in writing is necessary.
The ability to function as a team player and fully integrate technical resources in a computerized environment, utilizing a variety of office and engineering software applications is highly desirable