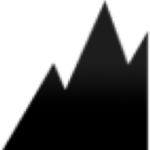 Black-Peak Inc.
We are seeking an Electrical Engineer for a full time career position in the Providence RI area.
Electrical Engineer
Job ID: EPD-RI
Location: Providence, RI area
Pay: $85,000 to $135,000 salary + great employee benefits package.
You will be the Electrical Engineer for existing and new product design in the portable safety device industry. This position will be responsible for the design and development of electronic/electrical designs for consumer safety products such as GFCI, LCDI, electrical components and other portable safety products. Participate in all phases of product development lifecycle, from concept through production launch as well as providing sustaining engineering product support.
Responsibilities for the position of Electrical Engineer
Design/Develop/Test of electronic/electrical products and analog circuits to meet functional product objectives.
Provide electronic/electrical product design solutions to Engineering team
Analyze, debug, refine analog circuit designs
Generate electrical schematics, PCB artwork, board layout and assembly
Build breadboard circuits, PCB, and prototypes
Drive product qualification testing and regulatory approvals
Assist in bringing products through production
Provide product support by identifying issues, resolving required changes, and supporting production through the product lifecycle
Qualifications:
Bachelor's Degree in Electronics Engineering or Electrical Engineering
Printed Circuit Board Design (PCB) experience
5+ years applicable industry experience with electronic or electrical product design which may include; GFCI products, Power Cords with safety features, LCDI power cords, ground fault devices or other UL regulated electrical safety devices
Any experience with electrical product design with; Leviton, GE, Legrand, Pass & Seymour, Lutron, Hubbell, Eaton, etc. is highly preferred
Proven success designing, debugging, and testing analog circuits or digital circuits
Proficient in AutoCAD Electrical Software preferred but any design package experience would also qualify
Experience with Solidworks preferred but any design or modeling package experience would also qualify
Capable of providing product support to global manufacturing team
Strong verbal and written communication skills
Experience with the design and testing of electrical safety products or connector plugs, ground fault circuits
Experience with electro-mechanical products
Proficiency with Spice Modeling
Understanding of UL requirements for electrical safety products
Benefits:
The package includes: 401K with a company match, medical benefits, FSA, life insurance, disability, holidays, and paid time off.