Plant Maintenance Manager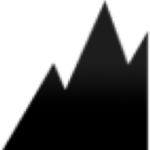 Black-Peak Inc.
Plant Maintenance Manager (Automation & Controls)
Job ID:  MAT-NC
Location: Monroe, NC
Compensation: $100k up to $140k salary + all employee benefits
Schedule:  1st shift/ days, flexible work hours
Overview:
We are seeking a Maintenance Manager with Automation & Controls Systems Integration background. This person will be a hands-on leader ensuring the smooth operation of our machinery and mechanical equipment as well as the maintenance team. This person is responsible for performing highly diversified duties to install, troubleshoot, repair, and maintain production and facility equipment according to safety, operation and productive maintenance systems and processes to support the achievement of the operations manufacturing goals and objectives.
Responsibilities:
This is a Manager position and will be working with electrical, mechanical, automation and controls maintenance, installations, troubleshooting and modifications for plant machinery and processes including; mixers, blowers, PLCs, conveyance pipes, packaging machinery, conveyors, fillers, case erectors, robots, and other.
Responsible for planning and prioritizing projects.
Able to understand electrical, hydraulic and air schematics.
Comprehends technical maintenance manuals, drawings, and specifications.
Complete knowledge of all OSHA and safety procedures with record keeping.
Oversee maintenance operations by administering regulatory compliance, tracking work hours, maintaining work orders, and managing material purchases used in maintenance/project work.
Responsible to maintain replacement parts inventory to minimize machine downtime.
Prepare and submit maintenance reports.
Schedule planned downtime and preventative maintenance with the production team.
Complete quality audits of technician work tasks and communicate results.
Work with operating departments to ensure that daily needs and department preventative maintenance goals are established and met.
Qualifications:
Experience in a Management role in production maintenance and automation systems capacity
4 years related experience working as an Automation & Controls Systems Integrator, Controls Technician and/or Industrial Maintenance Mechanic in a manufacturing or production facility
Must have excellent experience with Electrical / Electrician level
PLC knowledge & experience – troubleshooting/ modification –a must (Allen Bradley / Rockwell Automation preferred)
Experience with VFD's, servo motors, control circuits
Experience with production / manufacturing plant electrical, automation and controls, installations, troubleshooting and modifications for plant machinery and processes including; mixers, packaging machinery, conveyors, fillers, boxing machines, robots, and other.
Experience with Controls & Automation integration, commissioning, start-up for production automation systems
Mechanical troubleshooting experience preferred
Strong problem-solving skills
Strong communication skills (written and verbal)
Proficiency with Microsoft Office Suite
Ability to perform the following physical activities: stooping, stairs, reaching, standing, walking, talking, and hearing.
Benefits:
401(k) matching
Dental insurance
Health insurance
Paid time off
Vision insurance