Electro-Mechanical Controls Technician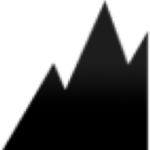 Black-Peak Inc.
We are seeking Electro Mechanical Controls Technicians to oversee all installed production equipment to detect hazards, problems, and the need for service, repair and/or replacement of electrical, electronic and mechanical components.
Electro-Mechanical Controls Technician
Job ID:  ECT-FL
Location: Zuber, FL area –  $5,000 sign on bonus / relocation
Pay:  $31hr – $37/hr plus OT + excellent benefits
Available Shift:
2nd shift position – 3pm to 11pm   (2 openings)
Summary:
Reads and understands electronic and electrical schematics; draws sketches to clarify design details and functional criteria of electronic units.
Assembles experimental circuitry of complete prototype models according to engineering instruction, technical manuals, and knowledge of electronic systems and components and their functions. 
Required to maintain backups of programs from all electrical devices.
Understands and troubles solid-state motor drives, solid state temperature controllers, and computer-based controllers.
Analyzes and interprets data from solid-state motor drives and controllers scope meters and other troubleshooting equipment.
Qualifications:
Industry/technical school certification or equivalent work experience. (Controls/PLC)
Knowledge and adherence to Lockout/Tagout procedures.
Documented proficient of Allen Bradley plc's/controls/protocols platforms.
2+ years or more of Manufacturing or Production Maintenance experience
Must have excellent Electrical troubleshooting experience
PLC knowledge and experience in PLC troubleshooting – a must
Electrical Maintenance on control circuits, 3 phase motors, VFD's, AC/DC Drives, Power Supplies, etc
General hand tools.
Various power tools such as, but not limited to, drill motors, saws all, band saw, hammer drill, power auger, pipe threading machine, etc.
 Shop Equipment: Horizontal band saw, drill press, belt sanders, grinders, vertical band saw etc.
Multimeter, test equipment
Must be able to check newly installed equipment to evaluate system performance under actual operating conditions.
Ability to identify a blown fuse, size a fuse and change a fuse.
Ability to read/understand a voltmeter.
Ability to determine if a motor is serviceable.
Ability to identify voltage in a panel.
Ability to wire and troubleshoot a motor starter.
Ability to run conduit, size and pull wire.
Must be able to obtain forklift and aerial lift platform licenses.
Proficiency in all Microsoft Office programs
No physical limitations – must be able to lift 50 lbs, climb ladders / stairs + work on your feet for long periods of time
Able to work in a non-climate controlled environment
Proficiently in English language is required – good communication skills
Must be able to be on call rotations and work OT if needed
Benefits include:
Health, Dental, Vision, Life Insurance, paid time off, flex spending, short term disability, 401k (company match) & tuition reimbursement.