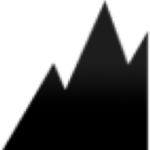 Black-Peak Inc.
Electronics Technician
Job ID:  ETT-LA
Location:  New Orleans, LA area
Pay:  $22 up to $27 hour +  full employee benefits
Description:
Performs functions related to assembly, repair, inspection, calibration of several Electronics product lines.
Responsibilities:
Perform bench assembly of electrical or mechanical parts requiring some precision, use of small hand tools and power tools or soldering equipment
Build, repair, and maintain instrumentation and communication cables utilized on the fracturing equipment.
Verify production drawings
Order parts and recommend vendors
Perform quality inspections
Maintain production records as required
Refurbish parts
Assemble, repair, test, and troubleshoot various small instruments.
Qualifications:
An associate degree or apprenticeship as an Electronic Technician
Ability troubleshoot and repair electronic circuits and PCB with a high level of proficiency.
Inspect and test power supplies and their sub-systems, using precision measuring instruments (oscilloscope, analog/digital voltmeter/ammeter, multi-meter, etc.
Ability to troubleshoot and diagnose electrical and mechanical issues and follow a detailed process.
Experienced in circuit board repair with the ability to troubleshoot down to the component level.
Practical knowledge in analog and digital electronics
Strong communication, organizational, and analytic skills
Ability to multi-task and adjust to changing priorities
Experienced with microscope-assisted circuit board assembly (through hole and surface mount components)
Proficiency with Microsoft Office products (Word, Excel, PowerPoint)
Self-motivated with ability to work independently and as an active member of a team.
Good communication skills
Benefits:
Medical, Dental, and Vision
401K matching
PTO
Profit sharing