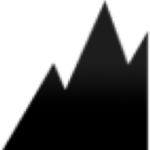 Black-Peak Inc.
EVENTS DIRECTOR
Job ID:    ED-CA
Position Type:  Direct Hire – day time position with occasional nights
Location:   Bay Area, CA / Redwood City, CA area
Salary:  $115k and up!   ($70k base plus $45k – $60k in bonus on revenues and incentive for sales targets)
Job Overview:
We are seeking an Events Director who will hire, develop and lead all events and tasting room staff, be responsible for the P&L of the department and develop/maintain a departmental budget with profitability targets. In addition, the Director of Events will be responsible for all public and private, onsite and offsite events, including weekly public events, special Beer Club member events and special public events.  This is a management position with direct reports.
The Director of Events has a reputation for effective leadership, a proven track record of success, fosters a healthy workplace environment and values the trust of their teams, vendors, partners and peers.
You will improve the events department by implementing structure, training programs and leadership to empower the staff to offer guests and members excellent service and increase revenue in a sustainable manner. They will have experience in hospitality management and a proven track record in financial responsibility and results oriented leadership.
Responsibilities:
Manage day-to-day operations of the Events Department
Build on existing structures; improve team orientation/training protocols, nurture and develop current leadership team, hire/train new team members
Assist in preparation of annual strategic plan and achieve goals/targets therein
Develop and implement standards in guest/member service, constantly seeks out new ways to improve product and service, and increases volume/profitability
Develop departmental organizational chart and define departmental roles and responsibilities
Oversee selection/training/development of new team members, ensure timely recruitment/career growth
Lead/guide/empower current team members to give guests excellent service
Develop/maintain departmental budget
Develop new and nurture current relationships with 3rd party vendors
Track and nurture events sales leads
Work with Marketing Department to ensure accurate and timely promotion of events
Work with Production Department to ensure front-of-house inventory is managed properly and items are in stock
Work with existing events team to improve and add structure to the department with two main goals: increase guest satisfaction and increase departmental revenue
Track/maintain front-of-house inventory
Set events package pricing, set product pricing for FOH
Additional Responsibilities:
Execute the overall vision of the CEO and founder for business growth and sustainability
Develop and manage departmental budget
Hire and manage Event team members
Oversee/manage relationships with partners and vendors
Collaborate with Production and Sales teams, to create new brands, packaging and POS
Report directly to Owner
Sales and Event Management

Implement lead tracking and management
Set procedures for event planning and execution
Oversee additional sales staff and be the management contact for all event staff
Build venue rental pricing growth and sales
Build marketing materials and customer review database
Build event "packages"

Approved Vendors List

Set approved vendor contracts and files (including F&B %) with necessary documentation
Seek out vendors that would bring in high revenue clients

Managerial Presence

Aware and informed of all company policies, procedures and basic maintenance in order to answer/address most questions and issues from staff and guests

Education and Business Presence

Time and resources to maintain relevancy for the Director of Events and the business in the beer and event venue communities
Qualifications:
Previous experience as an Event Manager/Director for a minimum of 5years
Bar or Restaurant management experience
Experience in a managerial role
Strong leadership qualities
Deadline and detail-oriented
Report and help troubleshoot issues with management team
Possess strong written and verbal communication skills, ability to multitask and prioritize duties and be able to take direction, follow core/established recipes and accept constructive criticism