Inside Sales Representative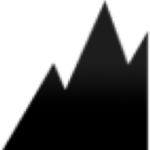 Black-Peak Inc.
Inside Sales Representative
Job ID:   ISR-NJ
Location: based in the Fairfield, NJ area (Northern NJ area, with occasional travel to lower Manhattan (NYC) office)
Salary:  $55k to $65k salary plus Incentive pay + employee benefits
Description:
The inside sales position is primarily responsible for supporting our outside salespeople and Director of Operations. The position includes purchasing equipment, quoting individual equipment and service and working with the financial staff to keep track of inventory. Accordingly, this a multi-faceted position and the candidate must be able to multi-task and prioritize.
Responsibilities:
Quoting process control equipment and services to mechanical contractors, plumbers, large building owners, industrial users, and consulting engineers
Assist outside salespeople, applications engineers and our Director of Operations in researching pricing, ordering equipment and following up on the status of orders
Provide advice on the appropriate equipment to fit the client's needs. This will primarily be for specialty valves, controls and heat transfer products
Overseeing inventory and working with our financial staff to ensure accuracy
Purchasing: Speaking with manufacturers of process control equipment to determine pricing of engineered equipment and lead times. The candidate would also place purchase orders and follow-up to check timing of delivery.
Quoting: Supporting outside salespeople by quoting engineered equipment, remanufactured valves and field service to our customers. This often entails calling vendors and customers to confirm the specifications of equipment.
Inventory: Being accountable for an accurate count of inventory. This entails working with the Director of Operations and financial team to accurately track equipment in our Fairfield, NJ warehouse.
Qualifications:
2 years direct experience in sales of engineered products, industrial products or HVAC equipment, or industrial control valves preferred
Experience with quotes or purchasing for any; process controls, actuators, piping process or HVAC is desirable
Minimum of Associates degree or 2 years' equivalent technical/mechanical sales or customer service experience
Personable and service-oriented attitude
Team player / Entrepreneurial
Interpersonal and client relation skills
A problem-solving "can do" attitude
Legally permitted to work in the United States
Fluent in English
Ability to work in Northern NJ office and occasional travel to lower Manhattan office