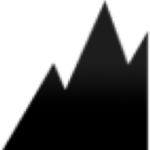 Black-Peak Inc.
Installation Foreman
Job ID:   IFF-FL
Location:  North Palm Beach, FL area
Pay: $55,000 up to $70,000 salary  + full benefits
Schedule:  Mon-Fri  7:30am-5:00pm
We are seeking an Installation Foreman experienced with experience performing installation of piping systems and the ability to identify and solve problems while leading a team to optimal efficiency.
Responsibilities:
Perform and direct installation of compressed air, vacuum and chiller systems using galvanized pipe, copper pipe, aluminum pipe, rubber hose / etc.
Perform and direct the use of proper techniques meeting local codes to attach piping to ceilings, walls and floors constructed of concrete, steel, wood and aluminum.
Review installation plans/scope of work to determine most efficient installation utilizing best practices.
Motivate, direct, and train additional installation technicians, ensuring the completion of jobs in a timely manner.
Qualifications:
3-10 years of solid field experience performing installation of piping systems including threaded pipe, brazed pipe, and alternate piping such as aluminum.
A strong plumbing/mechanical aptitude.
6010 Medical Gas Certification (a plus).
Valid FL driver's license REQUIRED / clean driving record – Must be able to submit a picture of license upon interview
Legally authorized to work in the US – required
Must be able to pass pre-employment screenings – drug test and background check
Can carry/lift/set up 70lb ladder while carrying 25 lbs in tools and equipment's multiple times a day
Self-motivated and can work independently
Comfortable regularly working in confined spaces, and working aloft at heights that exceed 20 feet in inclement weather
Good communication skills
Must be able to able to work nights and weekends. This is planned with 1-2 weeks' notice
Benefits:
401(k) with matching
Health insurance
Dental insurance
Vision insurance
Health savings account
Flexible spending account
Life insurance
Paid time off
After passing 90 day training – company provides a take home vehicle
Regular and ongoing training classes