Lead Maintenance Technician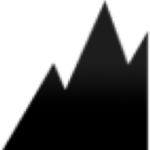 Black-Peak Inc.
Lead Maintenance Technician
Job ID:  LMT-IL
Location:  Elk Grove Village, IL area
Compensation:  $30/hr – $40/hr   + $1000 sign on bonus
Shift:    1st shift:  8am – 4:30pm   Monday to Friday
Preform troubleshooting and repairs on electrical/electronic, hydraulic, and mechanical equipment; while following safety procedures and the lock out/tag out system requirements.  Perform repairs on electrical/electronic, hydraulic, and mechanical equipment.  Verify parts on hand for repairs as necessary.
Responsibilities:
Order parts as directed by Maintenance Manager
Investigate conditions cited on work orders (verifying issues are maintenance related)
Troubleshoot problems
Perform correction action, including testing of equipment prior to sign off of the work order
Comply with all safety procedures, as well as the lock out/tag out procedures
Identify need for parts or alternative correction action
Complete documentation (work orders)
Advise production of potential and actual equipment failure
Adhere to preventive maintenance program and maintain appropriate records
Ensure personal tools are adequate for perform job and are regularly maintained
Monitor and maintain all preventive maintenance activities and log books
Provide necessary disciplinary action for maintenance technicians
Oversee work orders and provide assistance to technicians as needed
Assign work orders and task to maintenance technicians
Maintain good housekeeping practices
Qualifications:
Minimum of five (5) years of experience in working in a hands on maintenance technician role
Electrical/electronic troubleshooting and repair
Mechanical troubleshooting and repair
PLC  troubleshooting experience
VFD troubleshooting experience
Experience with 220 volt and 480 volt electrical systems
Experience with circuits, drives, motor controls
Hydraulic equipment experience
Successful completion of maintenance examination upon interview
Must complete forklift training upon hire
Excellent communication skills
Strong organization skills
Strong decision making skills
No physical limitations – must be able to lift 50 lbs, climb ladders / stairs + work on your feet for long periods of time
Work is performed in an environment which may frequently expose employee to excessive noise levels requiring the use of ear plugs.  Personal protective equipment (ear plugs) must be worn in all areas as required.  Employee may frequently be exposed to dust, gas and fumes when working in the production area due to machines or powered industrial trucks.
Benefits:
Health Insurance :  We offer 5 different plans  – 2 HMO and 2 PPO and 1 HSA plan
Dental Insurance
Short Term Disability
Life Insurance
40lk with a 4% match
Paid vacations
Paid holiday