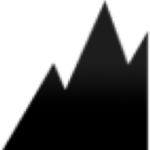 Black-Peak Inc.
Maintenance Manager
Job ID:   OMM-OH
Location:  Cleveland, OH  area
Pay: $90K – $125K + full benefits
Shift:   Day shift:  6am -2pm
We are seeking Maintenance Manager to be directly responsibility for the overall site and related equipment encompassing approximately 150,000 sq. ft.  Areas of responsibility include, plant reliability and operating equipment efficiency assurance through maintenance department leadership.  HVAC Ammonia Blast Freezer systems too include; installation, repair, preventive maintenance and temperature monitoring. Maintenance and procurement input on all equipment for both manufacturing and non-manufacturing and related equipment maintenance programs. In order to accomplish this, the incumbent is responsible for the direct supervision of 3 supervisors each with a staff of 4-5 maintenance technicians, a maintenance planner and an inventory clerk.
Responsibilities:
Maintenance Program oversight for site and related cGMP equipment
Project Management for facility and equipment including; repairs, preventive maintenance, installations, process improvements, qualifications, expansions and relocations
Management of the following: Overall responsibility for maintenance activities including Breakdown Repairs, PM Plan, Maintenance Contractor Activities, Maintenance Budget
Oversight of spare parts inventory, machine shop and tooling
Providing all necessary troubleshooting and problem solving support to ensure production times are met while at the same time adhering to Company Safety, Quality and Compliance standards
Ensure department performance Goals and Objectives are implemented
Provide guidance to assist supervisors and technicians with the troubleshooting of equipment problems
Guide supervisors and technicians through Equipment set-ups and adjustments within operating parameters.
Responsible for completion and data collection of all required maintenance records.
Able to read and understand equipment drawings and layouts
Distribute essential communications from management
Assist management with GMP programs and processes
Collaborates with Engineering on plant projects and new processes
Provide guidance and support for improving process capability and production volume while maintaining and improving quality standards
Qualifications:
At least ten (5) years-experience in the FDA regulated, food & beverage and/or pharmaceutical industry in positions of increasing importance.
At least ten (5) years in a cGMP environment is essential
Ability to read and comprehend complex instructions, procedures, repair manuals, electrical circuit drawings and follow specific step by step instructions.
Experience with production machinery including conveyors, mixers, ovens, packaging, material handling, refrigeration
Good written and verbal communication skills required.
Demonstrated knowledge of CMMS systems, CAD and Microsoft Office products.
Demonstrated working knowledge with Siemens and Allen Bradley PLC's desired
Excellent problem solving skills
Excellent communication skills
Bachelor's Degree in Industrial, Mechanical Engineering preferred
Works independently – requires little to no supervision in performing assignments.
Organizational Support – Follows policies and procedures; completes administrative tasks correctly and on time; supports organization's goals and values.
Planning/Organizing – Prioritizes and plans work activities; uses time efficiently, Time management skills.
Work times – overtime, weekends and all shifts as required.
Coordinate and lead informative meetings within the maintenance/engineering group. +
No physical limitation or concerns