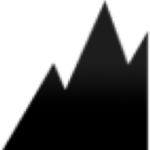 Black Peak Inc.
Maintenance Manager
Job ID:  MMR-FL
Location: Destin, FL area
Compensation:  $75,000K up to $90,000 salary+  Excellent employee benefits – Paid Time Off, matching 401k, Health & Dental
The Maintenance Manager is primarily responsible for strategic oversight of the entirety of the maintenance process and a team of 5 – 8 full time Maintenance Mechanics.   Maintenance Managers ensure that all park rides are in perfect working condition through hands-on, interactive involvement as well as actively participate in daily preventative and reactionary maintenance activities on-park. You will work directly with maintenance team members, managers, and the General Manager to develop and execute effective preventative maintenance schedules and responsibilities.  Maintenance Managers are responsible for Maintenance team members' training, development, and scheduling as well as financial management related to property goals
Responsibilities:
Schedule, train and supervise employees within the maintenance department
Assess current maintenance processes to optimize efficiencies
Prioritize the general maintenance and repairs of rides and other equipment
Develop a preventative maintenance plan that minimizes breakdowns and reactionary repairs
Monitor parts inventory; place orders for items as necessary
Understand the maintenance budget and objectives; operate within those parameters
Provide strategic insight related to upcoming property projects and plans
Plan for operation within Florida state amusement requirements as well as participation in any state required inspections and protocols
Actively participate in maintaining all aspects of park operation by performing needed tasks for improvement or repair of building and facilities, attractions, go-karts, electrical, and plumbing
Perform routine cleaning with or without the use of chemicals and equipment after proper training
Communicate regularly with the Assistant General Manager and General Manager regarding the maintenance department's objectives and goals.
Qualifications:
5 years' experience working in a Maintenance or Mechanical technician role – hands on with facilities, automotive, go-cart, or amusement park or carnival ride maintenance experience.
3 years of experience working as a Maintenance Manager with oversight and management of 4+ staff minimum.
Experience with computers and smart devices
Experience in mechanical troubleshooting and repair
Experience with hydraulics, motors, bearings, chain and gear driven conveyors
Experienced with electrical troubleshooting and repair
Excellent communication, time-management, planning, and organizational skills
Competent mathematical skills (addition, subtraction, multiplication, and division)
Ability to read, write, and communicate in English
No physical concerns or limitations.  Able to work outdoors in all weather and temperatures.