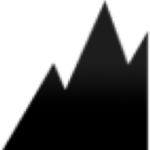 Black-Peak Inc.
Maintenance Mechanic
Job ID:   MTP-OH
Location:  Cleveland, OH  area
Pay: $22.30/hr – $31/hr + full benefits
Schedule:  Night shift rotation schedule – must work every other weekend
3 nights on / 4 off   – 12 hour shifts  – 5:30pm – 6am (week 1)
4 nights on / 3 off –   12 hour shifts  – 5:30pm – 6am  (week 2)
We are seeking a Maintenance Mechanic to install, maintain, and repair all furnaces, equipment, and buildings in accordance with diagrams, sketches, operation manuals and specifications. You will utilize knowledge of electrical equipment, piping, and welding as well as install and troubleshoot building's electrical systems and electronic equipment.
Responsibilities:
Install, troubleshoot, maintain, and repair all mechanical, hydraulic, pneumatic, piping, refrigeration, and chemical systems on all equipment and buildings.
Read and log all meters on equipment.
Perform and document preventive maintenance inspections and operations on all meters, gauges, recorders, charts, filters, belts, grease fittings, quench oil levels, lubrication levels, thermocouple checks, furnace internals, furnace mechanisms, safety devices, etc. to maintain proper work performance and a longer working life.
Install and move all equipment and systems using forklifts, hoists, etc.
Fabricate tanks, fixtures, conveyors, furnaces, and other equipment using welding equipment, blueprints, diagrams, schematics, and other fabrication equipment.
Lay out and install piping systems for all equipment-using pipe threading machines, silver solder, hand tools, lifting platforms, etc.
Unload, transport, and store fabrication materials to desired locations using forklifts, hoists, hand trucks, etc.
Install, repair, and replace fire brick.
Qualifications:
5 years' experience in an industrial environment working as a Maintenance Mechanic
Thorough knowledge of electrical systems and electronics for production/ manufacturing
Electrical troubleshooting experience
Mechanical troubleshooting experience
Must be able to understand and use complicated electromechanical and programmable controls.
Must have welding experience
Must be able to read instructions, charts, and production paperwork
Must be able to use a wide range of hand tools, electric tools and welding equipment
Must be able to obtain a forklift certification
Must be able to pass pre-employment screenings – drug test and background check
No physical limitations or concerns