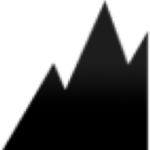 Black-Peak Inc.
Maintenance Technician
Job ID:  MT-NC
Location:  Louisburg, NC area
Pay: $26 up to $32 hour + excellent benefits
We are seeking a Maintenance Technician to be responsible for repairing, overhauling, installing, testing and inspecting mechanical and electro mechanical equipment. As well as be responsible for identifying equipment deficiencies and performing diagnostic testing.
Responsibilities:
Perform highly diversified duties to install and maintain production machines and the plant facility's equipment.
Provide emergency/unscheduled repairs of production equipment during production and performs scheduled maintenance repairs of production equipment during machine service.
Perform simple machinist duties and responsibilities.
Perform mechanic skills including, but not limited to, mechanical, electrical, pneumatic, hydraulic, troubleshooting and repair of production machines.
Read and interpret equipment manuals and work orders to perform required maintenance and service.
Diagnose problems, replace or repair parts, test and make adjustments.
Perform regular preventive maintenance on machines, equipment and plant facilities.
Perform a variety of plumbing, welding, mechanical and electrical maintenance.
Detect faulty operations, defective material and report those and any unusual situations to proper supervision.
Comply with safety regulations and maintain clean and orderly work areas.
Qualifications:
4+ years of manufacturing experience (troubleshooting and repair) with:  welding, plumbing, hydraulic, pneumatics,  electrical + mechanical production machinery
PLC programming experience
Experience with control wiring and VFD installation/troubleshooting
Ability to use a variety of hand and power tools, electric meters and material handling equipment
Must be able to work a 12/hour continental shift schedule