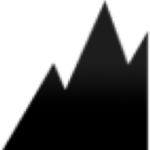 Black-Peak Inc.
Maintenance Technicians – Level 2 / Level 3 / Level 4
Job ID:   2MT-OH
Location:  Cleveland, OH  area
Pay: $24 up to $39 / hour +  full benefits (hourly wage depends on level  2, 3, 4 Technician)
Shifts:   Hiring the following shifts
Afternoon shift:  2pm-10pm  Mon -Fri / 2 job openings
Overnight shift:  10pm – 6am – week days / 1 job opening
We are seeking Maintenance Technicians on multiple shifts to support all production machinery by performing complex preventative maintenance procedures, predictive maintenance and diagnosing and repairing complex electrical, electronic, mechanical, and control systems..
Responsibilities:
Performs assigned complex preventative maintenance work ensuring the highest quality of work and that each step is fully executed
Responds promptly to maintenance calls while ensuring accurate diagnoses of the failure; organizes materials and personnel needed for timely repair.
Performs and teaches advanced and complex proper preventative maintenance techniques; diagnoses and repairs all system and sortation equipment.
Performs PM techniques to diagnose and repair on Production and Packaging Lines
Uses the CMMS (Computer Maintenance Management System) to enter and retrieve activity log information and reports, inventory parts, create purchase requisitions, create work orders, open, assign and close scheduled work orders.
Understands operations from the operator point of view and uses this understanding to assist in making good maintenance decisions and evaluate the system equipment efficiency.
Understands and troubleshoots the Programmable Logic Controls (PLC) controls, executes supervised PLC software modifications and backups, troubleshoot computer equipment and troubleshoots the electrical distribution system.
Oversees and performs system equipment efficiency and operations tests; evaluates and communicates results.
Demonstrates and adheres to safety standards by promoting a safe work environment through attending safety committees, training, and verifying all safety concerns are addressed.
Qualifications:
2 years up to 12+ years light-industrial maintenance experience required
In depth knowledge of mechanical design, layout, fabrication and repair practices as they apply to power transmission and conveyor belt applications
2 years up to 12+ years Maintenance Technician for production machinery (Level 2,3,4)
In depth knowledge of motors and motor control methods.
Proficient in electrical and mechanical troubleshooting techniques.
In depth knowledge of the PLC troubleshooting and computer control circuits.
Hydraulic and pneumatic experience
Electrical troubleshooting experience
Mechanical troubleshooting experience
Able to dismantle motors, troubleshoot and repair
Expertise in troubleshooting and repairing the production system.
Experience with mixers, ovens, conveyors, packaging, automated production machinery
Ability to weld, burn, and solder.
Ability to read and create electrical and mechanical schematic diagrams.
Verbal and written communication skills necessary to communicate with all levels of management.
Time management, organizational and multi-tasking skills necessary to work in a fast-paced environment, handling various tasks and changing priorities, while maintaining a high attention to detail and accuracy to achieve daily assignments and goals.
Ability to anticipate and identify problems and use sound judgment and fact-based analysis to develop effective and efficient solutions.
No physical limitations or concerns