Mechanical Design Engineer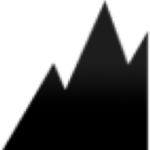 Black-Peak Inc.
MECHANICAL DESIGN ENGINEER
Job ID:   MDA2-FL
Position Type: Direct Hire
Location:  Jupiter, FL  area
Compensation:  $65k up to $95k
Education: BS in Engineering
Work Authorization: Must be US Citizen or Green card holder
Job Description:
This is a great career opportunity for a Mechanical Design Engineer to work as a member of a multi-disciplinary team developing micro-turbine engines and subsystems for (UAV) Unmanned Aerial Vehicle & Aircraft and electric power applications. The position will entail FEA structural analysis with automated software such as ANSYS classic or WORKBENCH.
Requirements:
Develop 3D CAD designs (PTC Creo preferred) from concept through final detail design.
Mechanical design of critical test rigs and test support
Knowledge of design practices & manufacturing techniques.
Analyze designs and perform calculations based on engineering principles
Perform FEA structural analysis with automated software such as ANSYS classic or WORKBENCH.
Checking engineering drawings & technical documents.
Ability to work as part of a multidiscipline team on fast paced projects.
Qualifications:
S. or M.S. in engineering from an accredited university.
Minimum of (7) years of turbine engine, turbomachinery, radial turbine or UAV or equivalent experience desired
Must have 5+ years minimum with analysis tools/ automated software; ANSYS classic or
Experience with/or interest to learn analytical methods with FEA software (ANSYS Multi-physics).
Experience with/or knowledge of Geometric Dimensioning and Tolerancing (GD&T) ANSI Y14.5.
Experience with CAD management tools (Windchill).
Must have experience with;  Static Structural Analysis, Modal / Vibration, Rotor Dynamics, Heat Transfer, Kinematics
Experience with/or interest to learn rotordynamic software like XLRotor.
Experience with gearbox designs a plus.
Work Authorization: Must be US Citizen or Green card holder