Pipeline Integrity Engineer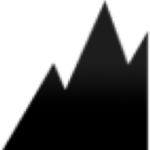 Black-Peak Inc.
---
Pipeline Integrity Engineer
Job ID:  PIE-MI
Position Type:  Direct Hire
Location:   Grand Rapids, MI
Pay: $70k up to $90k annually – based on experience
Responsibilities:
Work with internal team and client stakeholders to manage pipeline integrity
Integrity Management Program development, maintenance, and improvement
Audit preparation and support
Develop and maintain integrity assessment schedules
Screen for and identify integrity threats
Select integrity assessment method(s)
Prepare In-Line Inspection (ILI) specifications
Manage ILI tool run projects
Manage, integrate, and perform quality control on ILI Data
Develop + manage repair plans
Facilitate risk and integrity data collection
Perform risk assessments
Engineering and project management of hydrostatic tests
Facilitate Hazard and Operability (HAZOP) Studies
Facilitate Scenario Based Risk Assessments (SBRAs)
Maintain detailed daily timesheet for client billing purposes
Qualifications:
Bachelor's Degree in related engineering field
5+ years of Pipeline Integrity Engineering experience
Licensed P.E. in the state of MI is a bonus – not required
Engineering experience desirable in pipeline design, repair, integrity assessments and fitness-for service evaluations, risk management, operations, and compliance
Understanding of applicable codes and regulations such as 49 CFR Parts 192 and 195, ASME B31.4 and B31.8, API 1160, ASME B31.8S, and API 1176
Willing to travel for client meetings and jobsite visits – up to 3 days a month
Excellent oral and written communication skills
Ability to comfortably facilitate meetings
Deep knowledge of Microsoft Excel (native functions along with Power Query, Power Pivot, etc.)
Experience with or ability to learn data analysis using Python
Experience with or ability to learn and use ArcMap and/or ArcGIS Pro
Participation in company drug and alcohol testing program (pre-employment, random, reasonable cause, and post-incident testing conducted per USDOT requirements); negative test results are required for employment.
Benefits:
Medical Insurance, 100% employer paid premiums, HSA with employer contribution – Company provides $2,000 per year to a Health Savings Account (HSA) – $2,000 deductible/$4,000 max out‐of‐pocket for individual ($4,000/$8,000 for family), 80%/20%
coverage between deductible and max out‐of‐pocket
401(k) retirement plan with employer contribution after first full calendar year of employment (15% of salary if profits allow)
(10) paid vacation days, (8) paid holidays & (6) paid sick days per year
Training and professional development courses