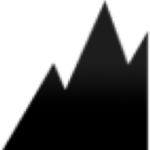 Black-Peak Inc.
PLANT ELECTRICIAN
Job ID:  EEL-OH
Position Type: Direct Hire
Location:  North of Dayton OH area
Compensation:  hourly pay + Overtime pay, rates based on experience
Job Description:
We are seeking an electrician with a well-rounded skill set to work in a production facility / plastic manufacturing. They are known for having very low turnover and treating their employees very well while offering career growth potential. Experience with plastics is preferred but will consider any manufacturing.  Candidate will have a  training period of at least 3 – 4 months with our staff electrician to learn about blown film equipment operation
Responsibilities:
Install, maintain, and repair electrical control, wiring, and lighting systems.
Read technical diagrams and blueprints.
Perform general electrical maintenance.
Troubleshoot electrical issues using various testing devices.
Repair and replace equipment, electrical wiring, and fixture
Maintenance Mechanic Qualifications:
3+ years of experience working as an electrician in plastics preferred (blow molding, injection molding, extrusion, blown film, thermoforming, etc.) will consider any manufacturing.
3+ years of experience troubleshooting electrical issues within a manufacturing environment.
Experience working with wiring and overall electrical related maintenance.
480 volt Electrical experience
Monday through Friday day shift role – must be able to be on call if needed
Must be commutable to work North of Dayton OH
Must be able to pass pre-employment screening (drug screen and background screening)
Benefits:
This position offers: 401K, Basic / Major med, dental, paid vacation, sick time, 9 paid holidays, bonus opportunities & profit sharing.