PLC Programmer / Electrical Engineer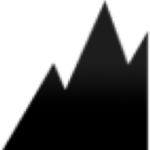 Black-Peak Inc.
PLC PROGRAMMER / ELECTRICAL ENGINEER 
Job ID:   PLC-NJ  
Position Type:  Direct Hire position
Location:   Piscataway NJ area
Pay:  $90,000 up to $130,000 salary plus benefits
Education:   AS degree or BS degree in Engineering preferred
Job Summary
Responsible for the overall development and programming for machine automation systems related to packaging machinery, blister pack machinery, automated conveyors, vision systems and logistics.   Duties include programming automation systems and interfacing the mechanical equipment.  This could also involve troubleshooting and startup/debug of the control system and overall machine.
Primary Responsibilities: 
Develop program machine control systems using PLC/ HMI solutions; primarily with Allen Bradley, GE Fanuc or other automated solutions.
Daily programming with any; RS-Logix / CompactLogix ; GE Fanuc 90/30 or 90/70, Versamax or Pacsystems
Develop automated systems for packaging machinery, custom automated machinery, conveyors, vision systems etc.
Simulate, test, and debug machine control systems in house
Install and startup systems in house and at end user facilities
Create unique customer focused solutions and programs
Coordinate with customers, vendors, and colleagues to solve automation challenges
Travel onsite to customer locations to implement, maintain, and upgrade software/hardware
Maintain project timelines and budgets
Creat Electrical Diagrams with AutoCAD / ACAD Electrical
Size and select equipment including servos, power supplies, sensors, switches, motors, and other control devices for machines
Robotic programming (or ability to learn)
PLC programming (required)
HMI configuration with any packages (FactoryTalkView, GE Proficy, Wonderware, Panelview preferred)
Qualifications: 
3+ years in recent experience in machine automation controls, packaging machinery, conveyors, blister pack or other related systems
Minimum of 3 – 20 years hands-on experience programming PLCs
Minimum of 2 years of experience with Rockwell Automation, Allen Bradley or GE Fanuc PLCs
Knowledge and experience with servo drive motors
Experience working with Drives, VFD's, Motors (must have good electro-mechanical aptitude and experience)
Ability to coordinate multiple projects simultaneously
Organized and self-motivated- AS or BS in Automation or Engineering or equivalent training
AutoCAD / AutoCAD Electrical experience preferred
Excellent oral and written communication skills
Proficient in Microsoft Excel, Word, Outlook
Ability for travel for system start-ups when applicable.