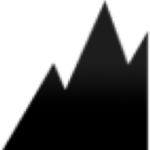 Black-Peak Inc.
Product Manager
Job ID: PMM-IL
Hybrid work:  Mostly (remote) with key Product Design and launch in the office in the Vernon Hills IL area
Salary:  $70k up to $170k salary + full employee benefits
We are looking for a Product Manager that can manage complex products. You will be responsible for managing new product launches. You will be working with major players in streaming, cyber security, critical network infrastructure, healthcare and various industries that are utilizing connected computing devices.
Responsibilities:
Define the product strategy and roadmap
Managing the product life cycle, including monitoring changes in components and testing of replacements
Working with the Design team, designing next generation products
Organizing product launch and maintenance strategy
Collaborating with the Marketing and Sales teams to develop product materials and product forecasts
Collaborating with Engineering team members in the design of computing products
Validating new design requirements from customers and managing design changes to products
Work with the Operation team to forecast demand vs supply
Oversee product manufacturability, quality, conformance to standards, and achieving the highest level of customer satisfaction
Working with Design, Sales, System Verification and Certification Engineer teams in delivering services necessary to bring the product to market
Creating and maintaining Bills of Material for products
Qualifications
Computing expertise:  working knowledge of computer architecture, server hardware technology, market demands and computer certification requirements
Experience with White Box design, chassis design and selection of motherboard- REQUIRED
Experience with White Box computer systems design – REQUIRED
Experience working on mechanical design with CAD models 2D / 3D – REQUIRED
Skilled in Linux and Windows server operating systems
Skilled in Bash scripting, with exposure to Python or other programming languages – PREFERRED
Design focused with a keen eye on product details and what its needed for product success / attention to detail
Excellent communication skills including writing, verbal and active listening
Proven experience in product risk and change management.
Comfortable and skilled at understanding, gathering, and documenting customer requirements
Understanding of quality control system
Understanding of regulatory requirements on computing equipment
BS in Electrical Engineering, Computer Engineering, or related field or have equivalent experience
Critical thinking and problem solving skills, planning and organizing, decision-making
Ability to be a key Influencer and leader, with exceptional teamwork and negotiation skills, adept with conflict management and results driven in completing project deliverables