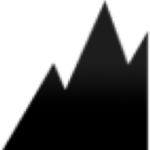 Black-Peak Inc.
Job ID: PM-MA
Position Type: Direct hire
Location: Lexington, MA area (relocation package is provided)
Pay: $40/HR plus Overtime + full benefits
Hours: 7am – 3pm M-F (occasional OT as needed)
Description:
We are seeking an experienced Project Manager responsible for the crew management of surveyors in the roadway and DOT field. This involves surveying for construction layout and roadway survey projects. Strong organizational and communication skills along with proficient technical capabilities are a must. Will be overseeing a wide range of surveying projects including; construction layout, existing conditions, parks, municipal roadways, ALTA and boundary surveys, deformation monitoring and large-scale mapping.
Responsibilities:
Experience in land and construction surveying procedures, techniques, and work flows.
Ability to read and comprehend complex plan sets and drawings.
Ensures compliance with company QA/QC requirements.
Able to trouble-shoot field issues as they arise.
Strong communication and leadership skills.
Knowledgeable in the use of survey equipment/software and understanding of data collection applications and their use.
Manage project schedule for the crews.
Maintain communication with clients throughout the project.
Detail oriented when completing assigned task.
Qualifications:
High School Diploma or equivalent required. Bachelor's Degree in Land Surveying or equivalent is preferred.
Minimum 6-8 years' experience in the land survey industry including topographic and boundary surveys, ALTA/NSPS surveys, construction stakeout, as-built surveying procedures and as-built deliverables.
Minimum 3 years of survey crew management experience. (3-4 Surveyor Technicians)
Minimum 3 years' experience with GPS methodology to include static, RTK, and VRS systems.
Proficiency with Carlson software, AUTOCAD, and Civil 3D software products.
Familiar with Mass DOT Drafting and procedures.
Capable of drafting Topographic surface (Tin), Cross sections and profiles
Excellent communication skills and ability to interface with customers regularly
Company offers: Above industry Salary and benefits, $50/a month cell phone allowance, health insurance (company pays 70% of healthcare premium), 401K, tuition reimbursement and profit sharing (relocation package provided).