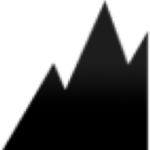 Black-Peak Inc
SAFETY ENGINEER
Job ID:   SE-MA
Position Type: Direct Hire
Location:  Taunton, MA area
Pay:  Salary $80K – $90K
Education: B.S. in Safety Engineering, Environmental sciences or related
Description:
This employer is currently has an opportunity for a Safety Engineer Safety Engineer who will have direct responsibility for the site safety and environmental program enhancement, maintenance and compliance. To be a good fit for this role, one must have a comprehensive understanding of safety and environmental regulations.
Primary Responsibilities:
Coordinate operations  to comply with all OSHA, EPA, DEP, and DHS protection and reporting requirements.
Participate or lead in Emergency Response Team and Safety Committee.
Must be familiar with the regulatory requirements for: Emergency Response Planning, Compliance management for Air, Water, Wastewater, Hazardous Waste, Fire and Building Codes and Life safety systems.
Maintain safety and environmental statistics and report on key performance indicators for the site to the Corporate Management.
Coordinate all accident/incident investigations and ensure appropriate action is taken where required.
Complete risk assessments and direct risk reduction activity.
Monitoring of workplace conditions by means of audit and inspection and maintaining records thereof.
Adhere to all internal safety, HR, environmental and quality guidelines & procedures.
Issue internal work permits, as needed.
Qualifications:
Minimum of 5 years' experience in industrial safety, health, and environment or equivalent
Experience with semiconductor facilities operations is highly desirable
Experience in training of personnel on safety and environmental requirements
Experience in managing hazardous materials and hazardous wastes
Knowledge of industrial hygiene practices
Knowledge of computers and software to communicate and generate reports
Effective communication skills to interface with management and company personnel
HAZWOPER 40-hour training
Hazardous Waste Management Training
OSHA 501 – Train the Trainer
DOT Hazardous Material Shipping Training
Ability to travel
Benefits:
Competitive salary and bonus potential, we offer a comprehensive benefits package that includes generous PTO, 401k with company match, medical, vision, dental, life/AD&D, STD and LTD (many of these available at date of hire)