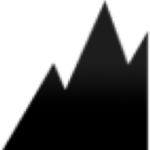 Black-Peak Inc.
Sales Estimator
Job ID:  SET-NY
Location: Rochester NY area
Compensation:  $70K – $105k  +  Excellent employee benefits
The Sales Estimator will work directly with team management to ensure that all administrative and support functions of the sales department are operating effectively and that active client files are available to the sales group. Must also be technically competent in latest Building Automation technology.
Responsibilities:
Main point of reference for colleagues and customers alike
Keeping schedules and providing feedback, along with documentation and information.
Analyze blueprints and other documentation to prepare time, cost, materials, and labor estimates according to the customer's needs.
Have a good understanding of the customer's needs and prepare takeoffs/estimates for assigned jobs.
Responsible for attending pre-bid and post bid meetings with and/or without account managers, sales staff, as required to clearly access, and communicate project requirements and customer expectations.
Qualifications:
Associates or B.S. Degree in related field (preferred).
3-5 years' experience within the Building Automation industry (preferred) 70-90k salary
5-10 years' experience within the Building Automation industry (preferred) 90k- 105k salary
Ability to review specifications and blueprints for estimating purposes (required).
Experience in generation of scope proposals based on estimates (required).
Experience in estimation of DDC control solutions per plans and specifications (required)
Experience with BAS; Siemens, Johnson Controls, Honeywell, KMC, Automated Logic, Alerton, Schneider (preferred)
Experience with Bidtracer (preferred)
Benefits include:
PTO, Holidays, Healthcare, Dental, Company truck, company cell phone and 401k, etc.