Senior BAS Controls Technicians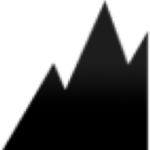 Black-Peak Inc.
Sr. BAS Controls Technicians – Level 2 & 3
Job ID:   SCT-SC
Location:  Charleston, SC area
Pay:   $33/hour – $45/hour +  Overtime, company vehicle and full employee benefits
Job Description:
We are seeking a Sr. BAS Controls Technicians to assists in the design, configuration, and operation of building control systems, and other low voltage control sub-systems (i.e. HVAC, lighting, utility metering, access controls, data networks, etc.).
Responsibilities:
Provides onsite field installation, commissioning, service, diagnostics, and repairs on complete BAS system, software, and hardware including associated mechanical devices.
Assists in the design and configuration of building control systems as defined by the contract documents.
Creates flow diagrams, sequence of operations, bill of material, network layouts and electrical schematics as required.
Assists in the development and testing of software programs commissioning, and troubleshooting to ensure proper operations of the building control system
Assists in the coordination and creation of necessary drawings and equipment schedules for submittals and installation.
Selects, orders, and tracks the delivery of materials for assigned projects.
Coordinates factory-mounting processes to meet factory and project schedule.
Assists in the loading and commissioning of all system and network-level controllers as required.
Assists in validation of complete system functionality and troubleshoots problems with subcontractors and other trades to ensure proper operation.
Provide field change information to the project team for the creation of as-built drawings and software.
Layout and install low voltage wiring.
Read and interpret electrical schematics and mechanical blueprints.
Performing site-specific training for owner / operator on the total building control system.
Qualifications:
5 years of experience with Building Automation Installation and Programming
Demonstrated knowledge of the construction, and HVAC industry.
Knowledgeable in trouble shooting all types of mechanical HVAC
Demonstrated knowledge of control theory, automatic temperature controls, building automation systems, and other building mechanical subsystems.
Ability to create / modify / duplicate / Troubleshoot existing or new Building Automation/ Controls programs.
Demonstrated experience in the integration of low voltage building sub-systems using various industry protocols (i.e. LON, BacNet, Modbus, etc).
Experience and certification in Tridium N4, preferred
Tridium N4 Knowledge and Navigation.  Can navigate in N4 software, make minor modifications, and execute functions needed to execute expected Level I commissioning and Programming.
Experience with Niagara AX, Jace or Honeywell Spyder controls systems is preferred
Experience with Siemens Desigo or PPCL building automation systems preferred
Experience with Johnson Controls FX building automation systems preferred
Commissioning for VAV / FCU / RTU – Can independently start up these systems and similar style systems.
Solid air distribution knowledge (VAV / FCU / RTU / AHU), basic knowledge of hydronic systems (CHW System / HW System / Steam Heat)
Ability to relate technical knowledge to a non-technical audience.
Identify, repair, replace and calibrate field devices including sensors, output signals, controllers, and basic electrical components.
Ability to perform any Software Upgrades or software related requirements (Java, LNS, security protocols)
Ability to install and service all field level devices including wireless, VFDs, com cards and any other components within the system being installed or serviced.
Demonstrated advanced computer skills required, particularly computer related graphic and drafting tools.
No physical limitations – must be able to walk, lift up to 25lbs, sit, reach, kneel, crawl + climb.
Must have a valid / clean driver's license (you will have a company vehicle and gas card)
Benefits:
Company vehicle with acceptable driving record
Medical, Dental, Vision and Pet Insurance
Short & Long Term Disability
Company paid Life Insurance
Health Savings Account with up to $1000 in company match annually
Flexible spending account
401K with employer match
10 days of PTO, pro-rated in year 1 (increases with tenure)
9 paid holidays + 1 floating holiday
Employee Assistance Program
$100 Annual Safety Boot benefit
Safety Incentive Program
$100 Annual Physical Incentive Program
Employee Referral Program