Sr. Engineer / Project Manager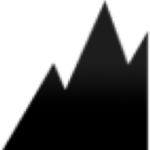 Black-Peak Inc.
Sr. Engineer / Project Manager
Job ID: SEPM-OH
Location: Mentor OH, Youngstown OH or Akron OH areas
Salary: $80k to $98k + full benefits
Hours: Mon – Fri (8 hours a day)
Description:
We are seeking Senior Engineer/ Project Manager with a strong background in Water & Wastewater treatment plants along with other relevant projects. The ideal candidate should have a strong interest and competence in taking a treatment plant project from concept through detailed design and construction.
Must have a proven record of managing design teams, schedules, budgets, and client relationships who is excited about engineering innovative and sustainable solutions to exceed our client's needs and expectations.
Qualifications:
BS in Civil Engineering or Chemical Engineering required
Licensed Professional Engineer (PE) required
Must have knowledge of wastewater biology and water chemistry, as well as, water and wastewater treatment processes and equipment
Experience in the Water/ Wastewater Treatment process industry
Experience as a Project Manager on Water / Wastewater Process projects (1 year minimum)
Excellent written and oral communications skills to articulate technical concepts at all levels
Exhibits strong organizational and time management skills to be able to recognize, prioritize, and execute critical deadlines
Organizes and manages multiple priorities
Ability to obtain permits and plan approvals from local government and state/federal agencies
This position excellent employee benefits including: Bonus pay, holiday, vacation, health/dental/vison insurance, disability (short & long term) and life insurance, 401K program and Tuition reimbursement.