Sr. Instrumentation Technician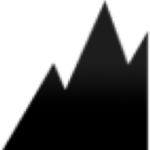 Black Peak Inc.
Sr. Instrumentation Technician
Job ID:  SST-LA
Location:  New Orleans, LA area with 15% travel in US & Canada
Pay:  $35-$40/hour +  full benefits
Description:
Performs functions related to assembly, repair, inspection, calibration, and field instrumentation, analyzers, transmitters, flowmeters and other devices.
Responsibilities:
Set up, commission, maintain, calibrate and repair of flowmeters, process analyzers, temperature, pressure, level, electro-mechanical, electronic, and electro-pneumatic systems and devices for production facilities and process automation
Test system performance, analyze and report results.
Calibrate components and circuitry using various hand and power tools.
Comprehend and follow complex technical manuals.
Qualifications:
Experience maintaining or troubleshooting process instrumentation and field devices (analyzers, flow, level, pressure, temperature devices, transmitters)
Instrumentation and controls experience
Hands on experience with testing and circuitry
Hands on experience with process analyzers
Service process instrumentation in; chemical, paper production, refinery or other process industry
Service process analyzers in; chemical, paper production, refinery or other process industry (Pulp and paper industry experience is preferable)
High level of customer support (savvy in customer satisfaction and communication)
Experience with control panel cabinets
Familiarity working with various tools and equipment
Good problem-solving skills
MS Office experience required
Must be able to travel (approx. 15%) to Paper Mills in US & Canada to commission and service electro-pneumatic instruments.
No physical concerns or limitations
Benefits:
Medical, Dental, and Vision
401K matching
PTO
Profit sharing