Controls Engineer / PLC Programmer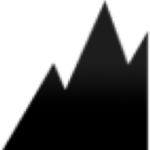 Black-Peak Inc.
CONTROLS ENGINEER / PLC Programmer
Job ID:  CERS-TN
Location:  Onsite Mon – Fri- Chattanooga TN, Knoxville TN, Athens TN or Cleveland TN areas.
Compensation:  $110k up to $175K salary (also open to hourly plus OT if preferred) plus benefits
Job Description:
Our client is seeking an Controls Engineer / PLC Programmer to develop and maintain Manufacturing Automation, Machine Automation, Machine Controls, Vision Systems, Safety Systems and Robotics.
3-4 years minimum experience with Industrial Control Systems and Manufacturing Automation Systems and programs, data collection and storage, and reporting for production facilities.
Responsibilities:
Performs system startup operations to demonstrate, analyze and improve equipment performance to ensure optimal results are obtained as part of the customer machine acceptance trial
Write PLC programs from scratch / independently
Configure Drives, VFD's and work with Robotics and Vision Systems
Coordinates and works with Original Equipment Manufacturer (OEM) suppliers and customer project managers to properly integrate the automated controls.
Reviews blueprints, wiring diagrams, schematics, manuals, Bills of Material and customer requirements to determine safe, efficient and cost-effective design, assembly and installation procedures.
Installs and/or services control systems in accordance with manufacturers' and customers' specifications
Qualifications:
3 years' minimum with Allen-Bradley / Rockwell Automation, ControlLogix, CompactLogix and GuardLogix safety systems programming
Expertise with Rockwell Automation; RS-Logix programming from scratch required
Experience with Integrated Architecture Builder (IAB) software to provide advanced selection assistance and a (GUI) graphical interface for designing systems.
3+ years of programming experience with SCADA systems and industrial networking setup and troubleshooting.
3 years' minimum experience with Fanuc Robots integration
Experience with machine Vision systems applications
Strong electrical skills and ability to troubleshoot wiring / hardware on control panels
Must have experience with Manufacturing Automation, Machine Automation, Machine Controls & Discrete Controls
3+ years of experience with Industrial Control Systems for Manufacturing Automation
3+ years with industrial network communication applications.
S. or B.S. degree in Engineering preferred
Must be able to work independently, lead controls efforts
Ability to travel 25% or more