Facility Maintenance Technician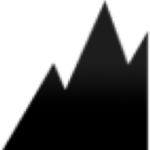 Black-Peak Inc.
Facility Maintenance Technician    
Job ID:   FMT-TN
Location: Nashville, TN area
Salary:  $60k to $80k salary + excellent employee benefits
Schedule:  Mon to  Fri,  8am – 5pm  +  on-call twice a month at night
Description:
We are seeking a Facility Maintenance Technician to help assist with the management of a commercial and residential property for 80+ units in a historic Nashville TN residential complex with over 500,000 square feet of living space. The position would involve every aspect of maintenance and property management, including repairs, renovations, contracting, and due diligence.
Responsibilities:
Repairing, contracting, or installing HVAC equipment (depending on skill level).
Basic to advance electrical repairs/renovations, including rewiring, replacing outlets, and working on breaker panels.
Basic to advanced plumbing repairs/renovations, including repairing toilets, running new lines, fixing sewer lines, installing supply lines , etc.
Reporting directly to management on current state of properties.
Basic roofing repairs Painting, including refurbishing old doors/hardware.
Redoing showers/bathrooms, including laying tile and installing faucets.
Qualifications:
Minimum of 2 years' experience working as a Facility Maintenance Technician
Carpentry Gypsum Board/Drywall experience
Paving experience
General Contracting License (Licensed general contractors will be given preference)
Electrical License (Licensed electrician will be given preference)
HVAC License (Licensed HVAC installer will be given preference)
Painting experience (including stripping/restoration + prep work)
Roofing experience
Plumbing License (Licensed Plumbers will be given preference)
Caulking and Tile Work
Clean valid driver's license
Benefits: 2 weeks paid vacation, Healthcare & Dental, 401k with company matching