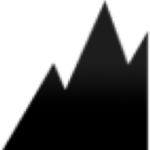 Black-Peak Inc.
Maintenance Technician(s)
Job ID:  MT2-NH
Location:  Londonderry, NH area
Pay:  $32 up to $36/hour + Overtime rates + full company benefits
Shifts:
1st shift – 7am – 3:30pm  (Mon – Fri)
3rd shift – 11pm – 7:30am (Sun – Thurs)
Job Description:
We are seeking a Maintenance Technician(s) to install, troubleshoot, repair and maintain the electrical, mechanical, computer functions on industrial equipment in the manufacturing facility.
Role and Responsibilities:
Responsible for troubleshooting and repairing automated, manual and CNC equipment in a multifaceted manufacturing environment
Understand PLC's, control systems, relays, input/output modules, circuit breakers, VFD's, inverters, transformers, switches, safety circuits, thermos overloads, AC/DC motors, and power distribution
Logically report equipment failures and analyze data to increase performance and reliability
Read and interpret electrical, pneumatic and hydraulics schematics
Understand the theory and operation of automated systems: homing routines, I/O status, servo systems, control architecture
Utilize CMMS (SAP Maintenance Module) for reporting, preventative maintenance tasks and workflow scheduling
Comply with company safety standards including, but not limited to- PPE, LOTO and Arc Flash
Perform planned maintenance on equipment, conforming to frequency and task list
Provide route cause counter measures (RCCM) on systemic equipment issues
Identify replacement components through nameplates, manufacturer's product sheets, or OEM equipment manuals
Qualifications and Preferred Skills
5+ years as a Maintenance Technician or similar role
Technical school preferred
LOTO and Arc Flash training
Complete understanding of electrical controls, power distribution, pneumatic and hydraulic systems, electric motors, AC/DC, heating circuits, PID logic and 3 phase
Prior experience working with motion control systems, including servo drives, motors, and encoders
Knowledge of Lean manufacturing and 5S concepts and practices
Experience working with a CMMS, SAP a plus
Strong written and verbal communication skills
Proficient in the use of computers
PLC experience desired
Benefits:
Medical and Dental Plans – Paid Holidays and Vacation Time after waiting period.